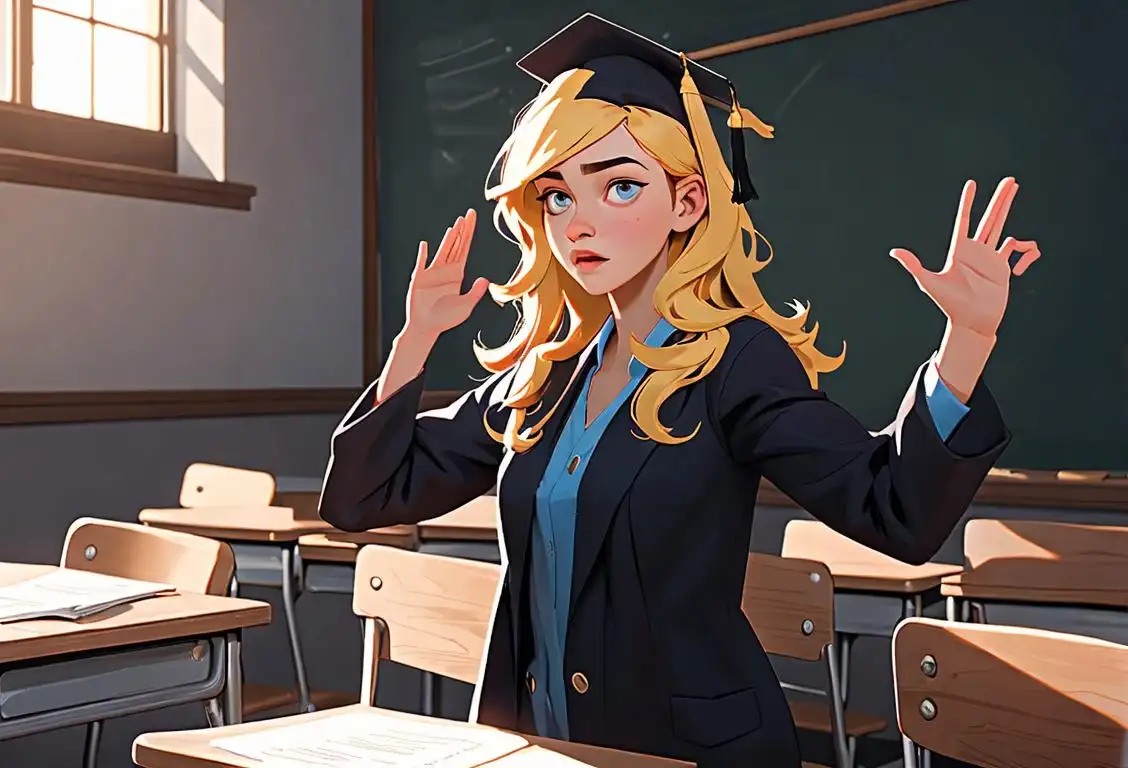 Hey there! Are you curious about National Ask a Question Day? Well, you've come to the right place. Prepare yourself for a fun-filled exploration of this inquisitive celebration!
When is Ask A Question Day?
It's national ask a question day on the 14th March.
The Origins of National Ask a Question Day
Picture this: it's a typical day on the internet, filled with cat videos, memes, and questionable fashion choices. Then suddenly, a brilliant idea pops into someone's head. They decide that we need a day specifically dedicated to asking questions. And just like that, National Ask a Question Day was born.
This delightful holiday invites people from all walks of life to embrace their curiosity and unleash their inner detective. It's a day to satisfy your burning inquiries and engage in meaningful conversations. Whether you're pondering the mysteries of the universe or simply wondering what your neighbor's pet parakeet's name is, this is the perfect occasion to let your curiosity run wild!
How to Celebrate
Wondering how to fully embrace National Ask a Question Day? Don't worry, we've got you covered:
Embrace your inner Sherlock Holmes and start asking those burning questions that have been keeping you up at night. Remember, no question is too big or too small!
Host a trivia night with your loved ones. Test their knowledge and enjoy a healthy competition while expanding your own knowledge.
Reach out to your favorite celebrities or experts and see if they're open to answering a question. Who knows, you might just get a response!
Arrange a Q&A session with your friends or colleagues. Everyone can take turns asking thought-provoking questions and engage in stimulating conversations.
Take advantage of the digital world! Join online forums or social media groups dedicated to seeking and answering questions. You'll be surprised by how much you can learn and contribute to the collective knowledge of the internet.
Did You Know?
Did you know that the internet's most asked question is: 'What time does Taco Tuesdays start?'. It seems we have our priorities straight when it comes to food-related inquiries!