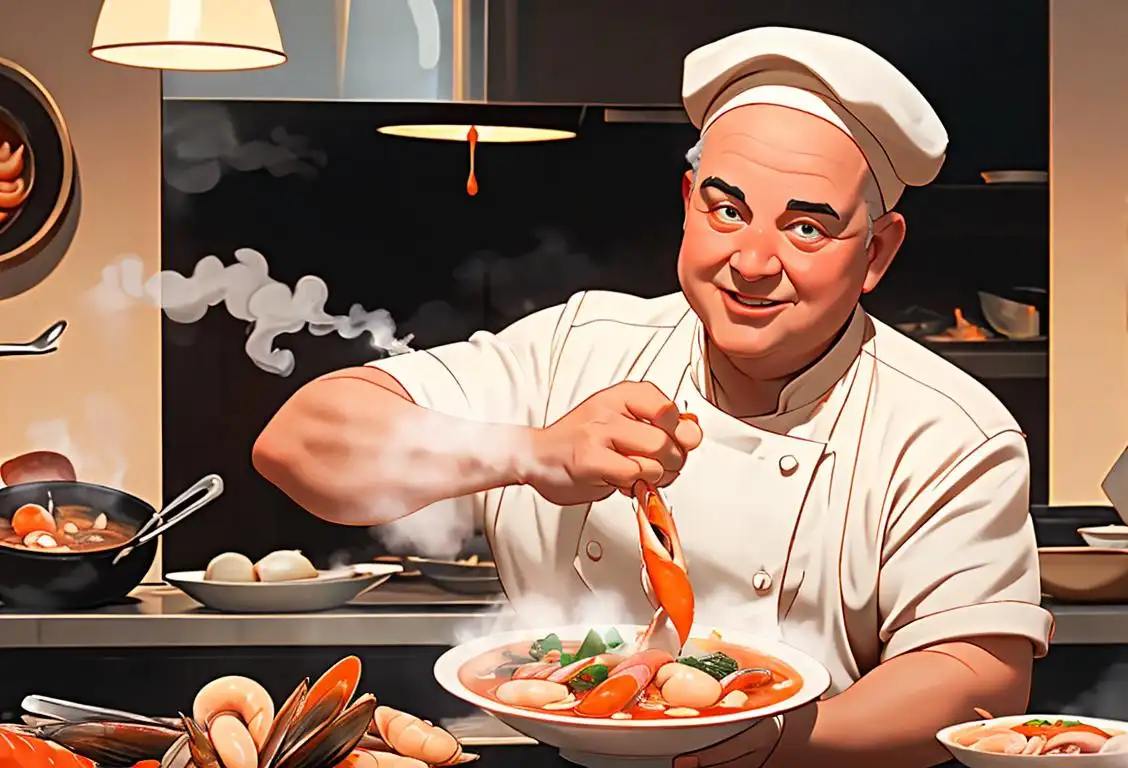 Ah, National Bouillabaisse Day, a day where we celebrate the wonders of this delicious seafood dish. Grab your bib and get ready for a culinary adventure!
When is Bouillabaisse Day?
It's national bouillabaisse day on the 14th December.
The Origins of Bouillabaisse
Let's dive into the history of this mouthwatering dish! Bouillabaisse hails from the enchanting coastal region of Provence in France. Legend has it that fishermen, in their generous spirit, would make a fish soup with the leftovers from their catch of the day. As it gained popularity, the recipe evolved, and chefs started using a wider variety of fish, shellfish, and aromatic herbs.
Today, bouillabaisse is considered a rich and flavorful specialty that warms the hearts and bellies of seafood lovers around the world. It's like a seafood symphony in a bowl, with each ingredient adding its own unique flavor, texture, and touch of magic.
Celebrating National Bouillabaisse Day
So, how can you partake in the festivities of National Bouillabaisse Day? Well, it's quite simple! Find a local seafood restaurant or channel your inner chef and whip up a batch of this delectable dish at home.
Feeling adventurous? Take a trip to Provence and experience the true authenticity of bouillabaisse. Imagine dining by the sparkling Mediterranean Sea, savoring every spoonful of this culinary delight. Ah, sounds like a dream come true!
Did You Know?
Did you know that bouillabaisse is traditionally served in two parts? First, the broth is poured over croutons and a garlicky mayonnaise called rouille. Then, the fish and shellfish are served separately on a platter. It's like a little ceremony on your plate!