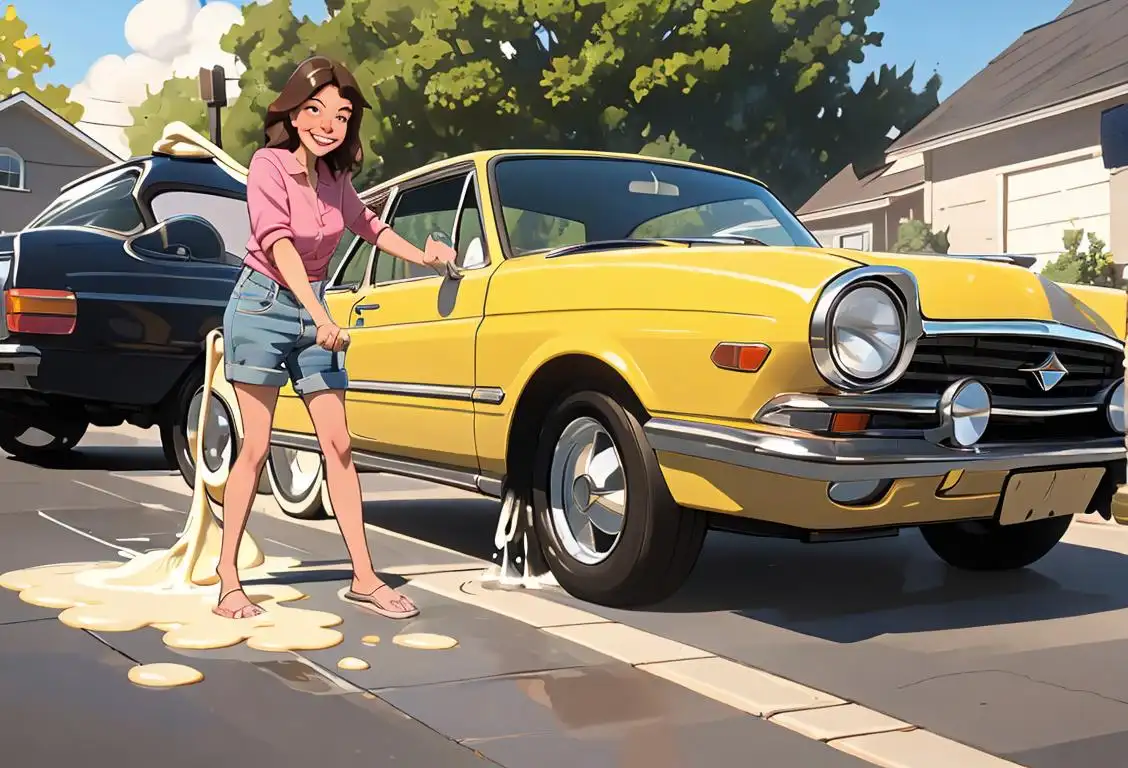 Hold onto your sponges, folks, because we're diving into the ever-so-splashy history of National Car Wash Day! Yes, you read that right. There's a day dedicated to the squeaky clean, glossy and irresistibly waxy sheen of carefully washed cars. Buckle up, it's going to be a bubbly ride!
When is Car Wash Day?
It's national car wash day on the 28th March.
The Sudsy Origin of National Car Wash Day
Back in 2015, the world seemed to have a 'lightbulb' moment. With 13 mentions online, the whispers, nay, the pressure hose blasts, of a National Car Wash Day started to resonate through our virtual neighbourhood. On the 28th of March, the Internet's tires hit the road, celebrating that gratifying task of giving our four-wheeled friends an frothy makeover.
Why this Deep Clean Dive?
As we glance at our dusty dashboards, let's remember that Car Wash Day is more than just a silly excuse to play with bubbles. It serves as a vehicle (pun very intended) for remembering the genius of car wash innovation and the pleasure of cruising in a spotless ride.
How to Celebrate National Car Wash Day
Pull out your water hose, buckets, sponges and let the good times roll! Not only is it a perfect day to care for your car, but also bond with loved ones while you're at it. Show your car some love and let the soap suds wash away the stress of everyday life--because washing your car can be therapeutic, right?
Join the Bubble Festivities
Let's keep the tradition alive! Every year, pump up your favourite tunes, give your old ride a good scrub and let us join in the celebration of National Car Wash Day! Remember, it doesn't have to be sparkly and perfect - it's the thought and effort that counts!