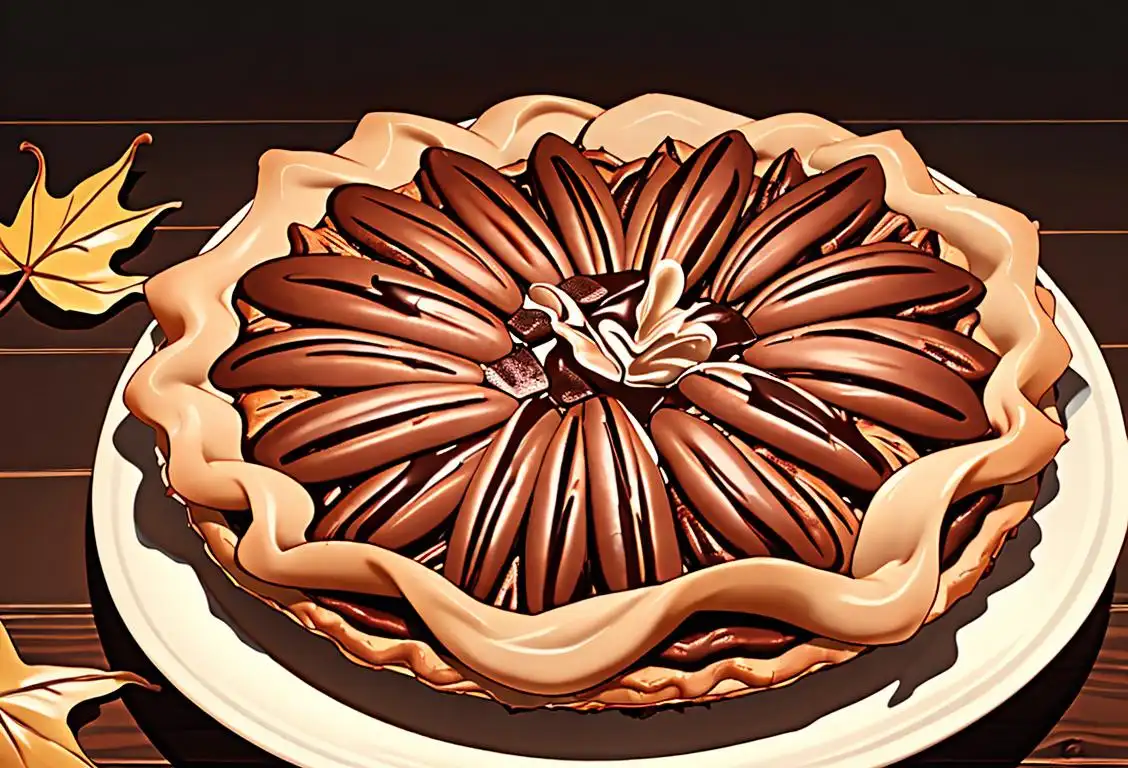 Hey there, my pecan-loving pals! Have I got a treat for you today! It's National Chocolate Pecan Pie Day, where we celebrate the delicious combination of flaky crust, ooey-gooey pecans, and heavenly chocolate filling. Get ready to satisfy your sweet tooth and join in the pecan pie craze!
When is Chocolate Pecan Pie Day?
It's national chocolate pecan pie day on the 20th August.
The Sweet History of National Chocolate Pecan Pie Day
Let's dive into the rich history of this mouthwatering holiday. Chocolate pecan pie has been a beloved dessert in the United States for decades. The classic pecan pie, with its pecan-studded filling, dates back to the 19th century when it became a staple in Southern cuisine.
Now, add chocolate to the mix, and you've got yourself a real game-changer. The sweet combination of creamy chocolate and crunchy pecans took pecan pie to a whole new level of deliciousness.
The internet caught on to the magic of chocolate pecan pie, and the buzz about this decadent dessert started to spread like wildfire. People would eagerly await National Chocolate Pecan Pie Day, sharing recipes, baking tips, and oodles of drool-worthy pictures all across social media.
On August 20th, 2015, we witnessed a tremendous surge in online mentions for this delectable holiday. It was like the whole world woke up with a collective craving for the sweet and nutty delight of chocolate pecan pie.
Did You Know?
In a parallel universe, there's a National Pecan Chocolate Pie Day where pies are thrown at people's faces in the name of gastronomic fun. Thankfully, we decided to keep things a bit more civilized here on Earth.