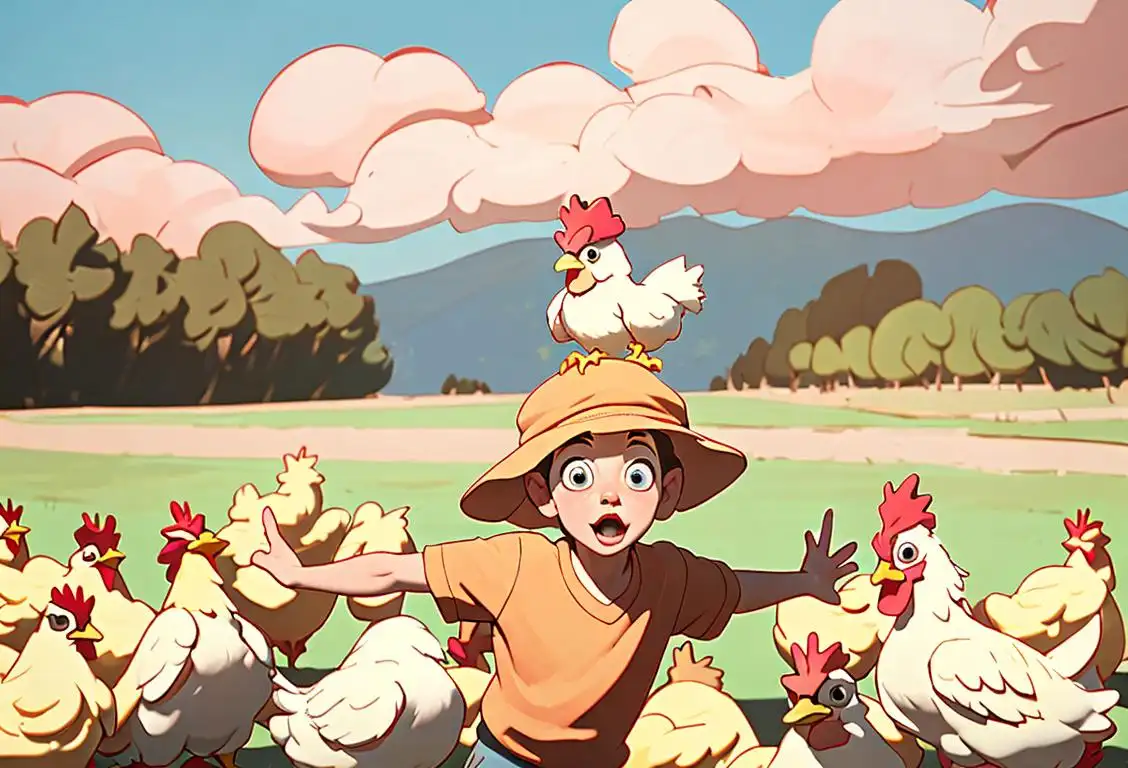 Are you ready to shake your tail feathers? It's National Dance Like a Chicken Day!
When is Dance Like A Chicken Day?
It's national dance like a chicken day on the 14th May.
A Poultry Party like no other
On this clucking fantastic holiday, people from all over gather together to celebrate and embrace their inner chicken. Whether you're a seasoned chicken dancer or a complete novice, this day is the perfect opportunity to let loose and bust some moves that are sure to ruffle some feathers.
This whimsical holiday has gained quite the following online. With a whopping 1571 mentions detected, it's clear that people just can't resist the charm of dancing like these feathered friends. The peak of chicken dance mania was recorded on May 14, 2015, when the internet was running foul with chicken dance enthusiasts.
Let's shake a tail feather
Dance Like a Chicken Day is not only a chance to have some clucking good fun, but it's also an excellent way to get your body moving. Similar to other dance forms, the chicken dance provides a cardio workout and helps improve coordination. So, don't be chicken—get out there and shake a tail feather!
To celebrate this special day, gather your flock, both feathered and non-feathered, and have a poultry party like no other. Create a playlist of catchy songs that'll get everyone flapping their wings and scratching the dance floor. Show off your best chicken moves and make sure to be as clucky as possible.
Did you know?
Did you know that the classic chicken dance song, also known as the Chicken Dance Polka, was composed by Swiss accordionist Werner Thomas in the 1950s? It has since become an international hit and is played at weddings, parties, and, of course, on National Dance Like a Chicken Day!
Tagged
awareness
fun
First identified
24th March 2015
Most mentioned on
14th May 2015
Total mentions
1571
Other days
Former Prisoner Of War Recognition Day