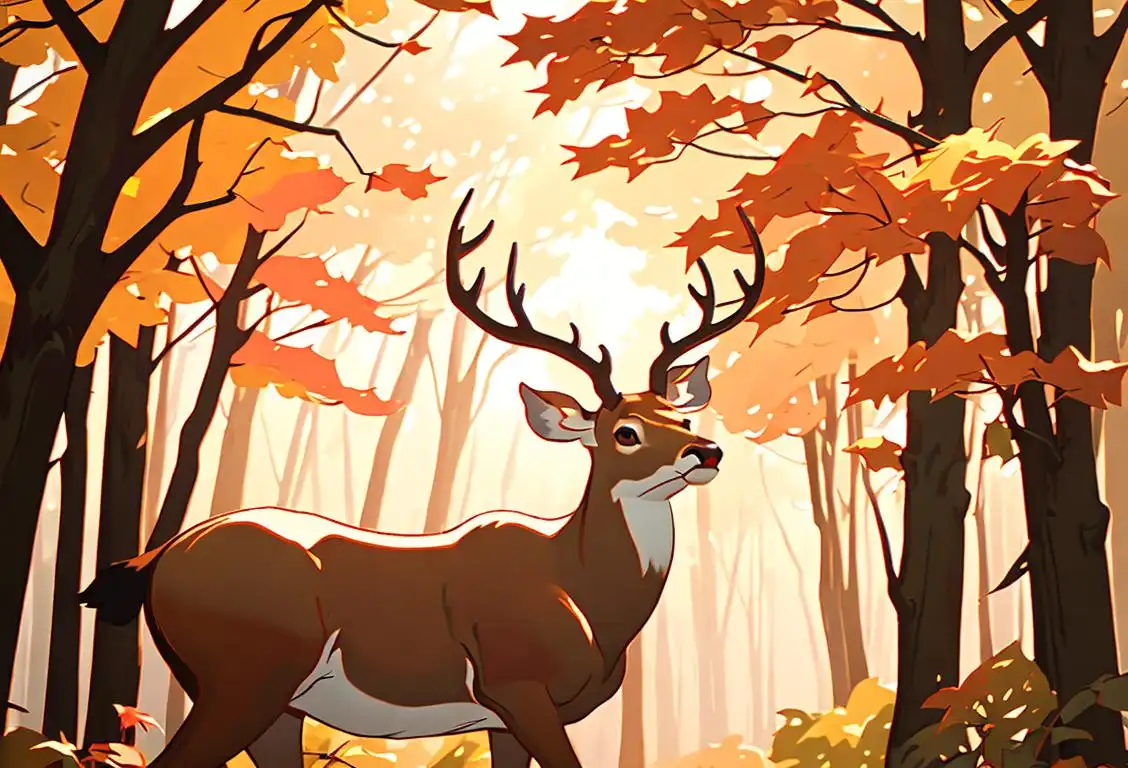 Welcome to National Deer Day, a day dedicated to all things deer-related! Whether you're a fan of these majestic creatures or simply intrigued by their graceful presence, this is the perfect day to celebrate their uniqueness. Get ready to dive into the enchanting world of deer with us!
When is Deer Day?
It's national deer day on the 25th April.
The History of National Deer Day
While the origins of National Deer Day may be a bit of a mystery, it's clear that deer have captured the hearts of people around the world. With their elegant antlers, doe-eyed expressions, and graceful leaps, these magnificent animals have become a beloved symbol of the natural world.
Throughout history, deer have played essential roles in various cultures and mythologies. They have been associated with fertility, abundance, and a deep connection to nature. In many ancient societies, deer were revered as sacred beings, embodying both strength and gentleness.
As humans have encroached upon deer habitats and dealt with the challenges of wildlife conservation, a day dedicated to raising awareness of their importance has become crucial. National Deer Day serves as a reminder to appreciate these incredible creatures and take action to protect their natural habitats.
How to Celebrate National Deer Day
There are countless ways to celebrate National Deer Day. Here are a few ideas to get you started:
Visit a local wildlife sanctuary or nature reserve to observe deer in their natural habitat.
Take a photography excursion and try to capture the beauty of deer in their element.
Organize a community event to raise funds for deer conservation efforts.
Share educational resources or interesting facts about deer on social media to spread awareness.
Did You Know?
Did you know that deer are excellent swimmers? These graceful creatures are known to elegantly glide through bodies of water when necessary. So if you ever spot a deer taking a dip, don't be too surprised!