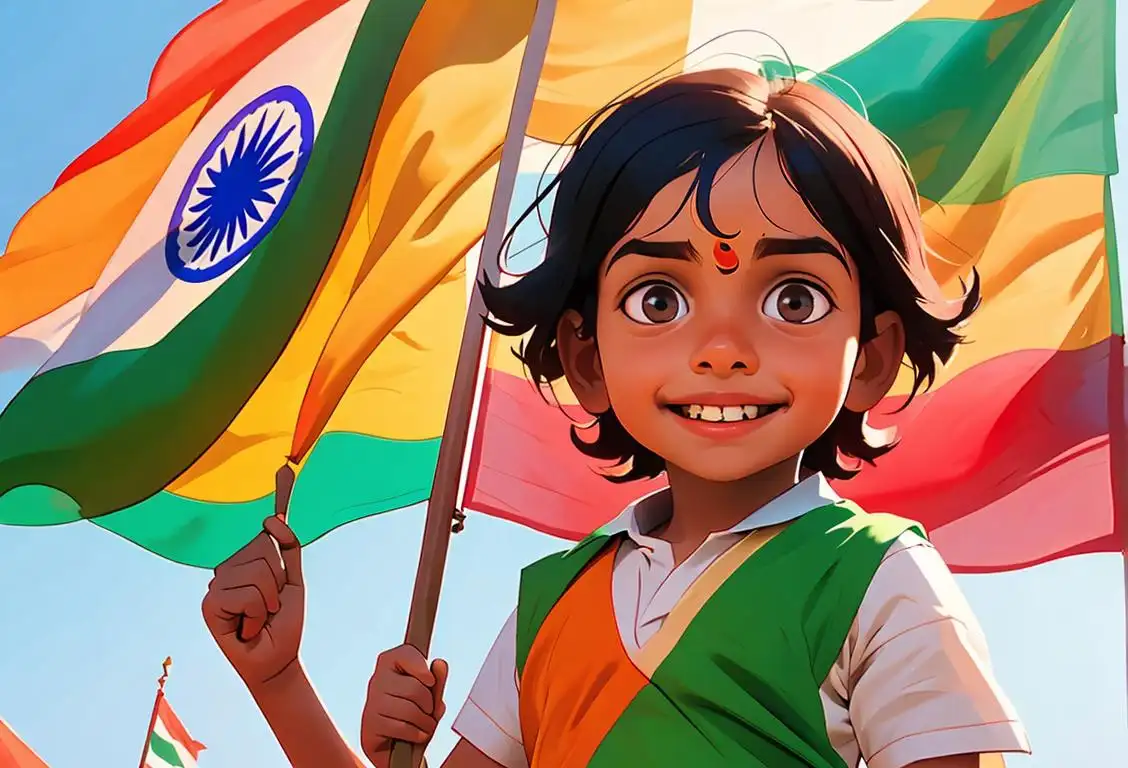 Did you know that the Indian flag holds a significant and cherished place in the hearts of millions of Indians? On Republic Day, this national symbol is celebrated with great pride and enthusiasm. Let's dive into the fascinating history and meaning behind the national flag of India!
When is Flag Of India On Republic Day?
It's national flag of india on republic day on the 26th January.
The National Flag of India
The National Flag of India, also known as the 'Tiranga,' is a symbol of sovereignty, pride, and unity for the people of India. This tricolor flag is characterized by three horizontal bands of saffron, white, and green, with the Ashoka Chakra in navy blue at its center.
The saffron color represents courage, sacrifice, and renunciation. It reflects the spirit of selflessness and fearlessness that is deeply ingrained in the Indian culture and history. The white color symbolizes purity, truth, and peace, while the green color represents fertility, growth, and auspiciousness.
The Ashoka Chakra, a 24-spoked wheel, is a representation of power, righteousness, and progress. It was adopted from the Lion Capital of Ashoka, one of India's ancient emblems, to signify the country's eternal values.
On Republic Day, which is celebrated on the 26th of January every year, the Indian flag is hoisted with great honor and respect throughout the country. The flag-hoisting ceremony is accompanied by the national anthem, 'Jana Gana Mana,' creating a sense of unity and patriotism among the citizens.
The Historical Significance
The journey of India's national flag began during the Indian National Congress session in 1921. A resolution was passed to adopt a tricolor flag as the symbol of India's independence. Many designs were proposed before the final version of the flag was selected.
The credit for designing the current Indian flag goes to Pingali Venkayya, an Indian freedom fighter and agriculturist. His design, with the spinning wheel at the center, impressed Mahatma Gandhi, who suggested the inclusion of the spinning wheel to represent the significance of self-reliance and empowerment.
The flag was first hoisted on 31st December 1929 at the Lahore session of the Indian National Congress. This historic moment marked the demand for complete independence (Purna Swaraj) from British rule.
After gaining independence on 15th August 1947, the Indian flag became the official symbol of the nation. The Ashoka Chakra replaced the spinning wheel, signifying the country's transition from a struggle for independence to a united and independent Republic.
Did You Know?
Did you know that the national flag of India is never flown at half-mast? The flag is a symbol of pride, and flying it at half-mast can create an atmosphere of mourning. Instead, a black ribbon is attached at the top of the flag to honor the demise of a national figure.