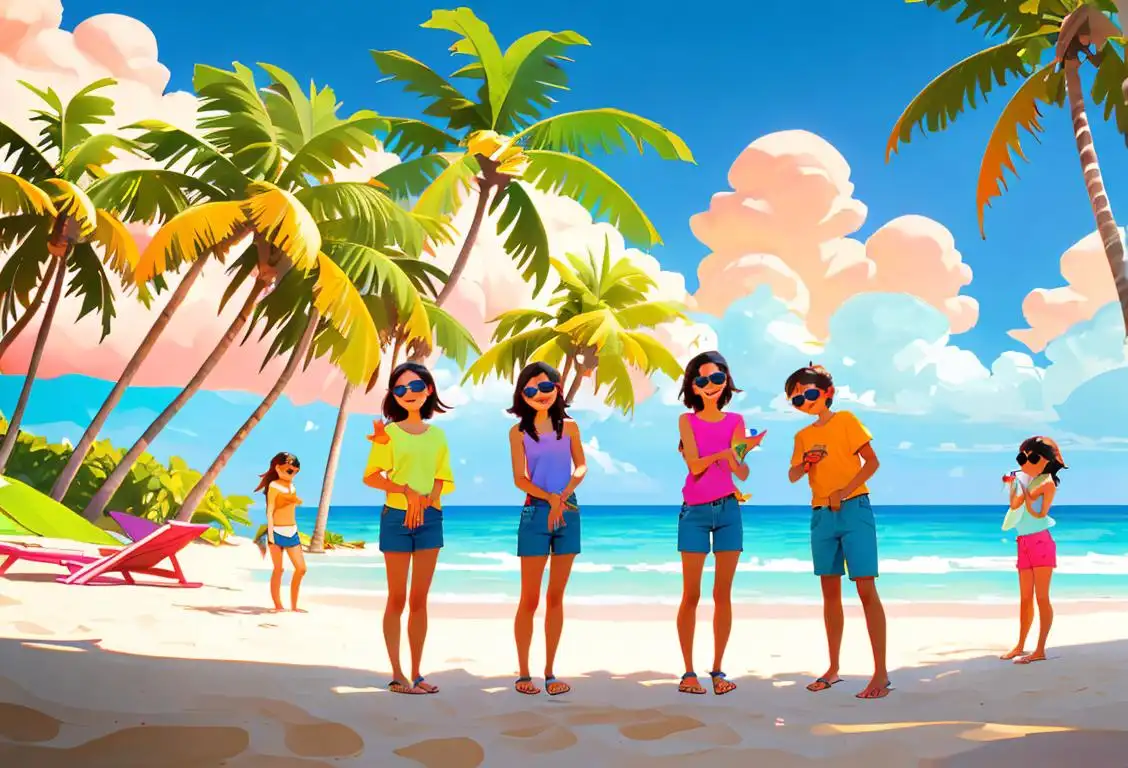 Get ready to kick off your socks and greet the world with your favourite pair of spongy soles! It's National Flip Flop Day, a day that celebrates our beloved summer footwear in all its toe-exposing glory.
When is Flip Flop Day?
It's national flip flop day on the 19th June.
A Brief History of National Flip Flop Day
It all started with Tropical Smoothie Café. These fruit wizards, famed for their delicious smoothies and breezy beach-themed eateries, tossed National Flip Flop Day into our calendar back in 2007. The idea was simple yet absolutely brilliant - a special day to celebrate the joys of donning flip flops, symbolising the laid-back summer vibes which we all dearly crave.
But it's more than just a fun day to pop on your favourite pair of flip flops. Tropical Smoothie Café saw the golden opportunity to turn this quirky celebration into a charitable event. They invited customers to visit their stores in flip flops and in return, offered free smoothies. Concurrently, they encouraged donations to their charity partner, Camp Sunshine, a retreat for children with life-threatening illnesses and their families.
The Big Flip Flop Boom
On 19th June 2015, National Flip Flop Day achieved internet fame with an astounding 10525 mentions online. Clearly, the world responded passionately about ticking off their summer essentials list, with flip flops firmly at the top. The day has since evolved into a jovial celebration of summer chill and charity, marking its spot on our national day calendar for the years to come.
Rock Your Best Pair!
This National Flip Flop Day, it's your turn to join the fun. Grab your favourite pair of flip flops- be they glittering glamorous ones or classic rubber companions; the fancier, the better. Not only will you be channeling serious beach vibes, but you'll also be a part of a great cause. So, kick back, enjoy a fruity smoothie and let your toes catch the summer breeze. It's flip flop time!