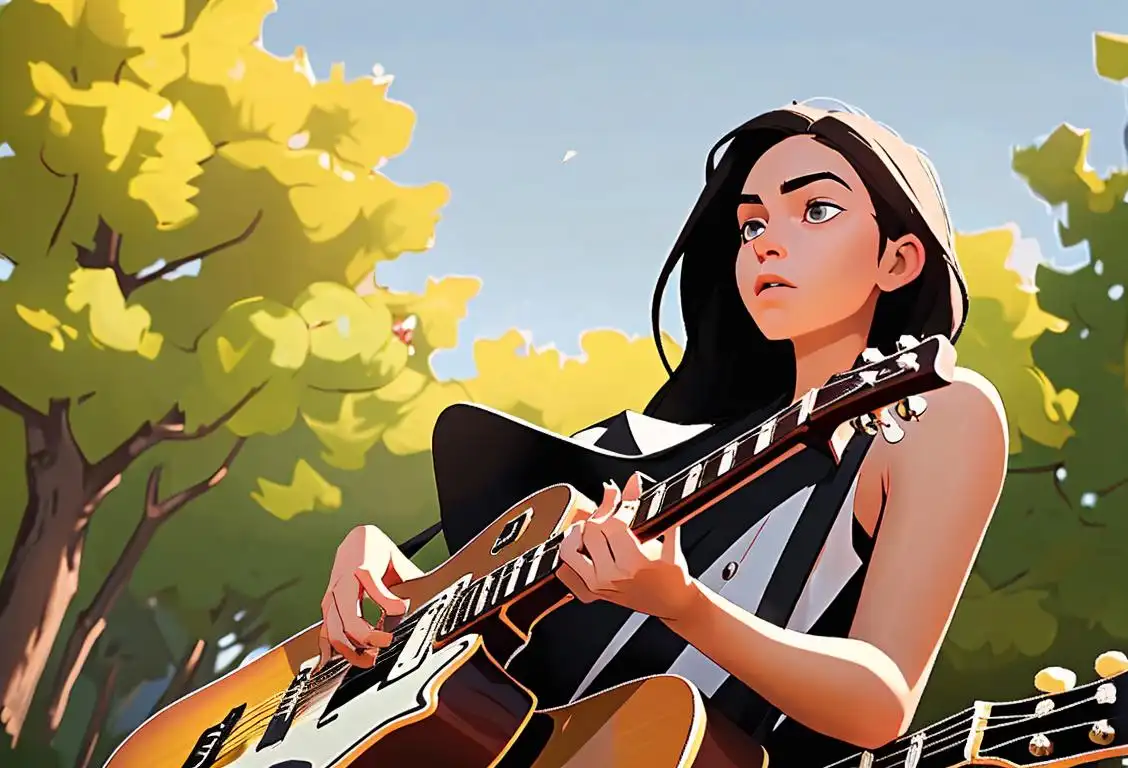 Hey there music enthusiasts and strumming aficionados! It's time to celebrate the melodious marvel that is National Guitar Day. Grab your pick, tune those strings, and prepare to be serenaded by the fascinating history and enchanting melodies of this day!
When is Guitar Day?
It's national guitar day on the 12th February.
The Birth of National Guitar Day
Let's take a trip back to the internet archives and uncover the story behind National Guitar Day. This joyous occasion celebrates the iconic musical instrument that has stolen the hearts of millions around the world - the guitar.
Whether you're a seasoned guitarist or just enjoy strumming a few chords while singing in the shower, the guitar has a magical ability to connect people through its harmonious tunes.
Unleashing the Power of Music Online
The internet played a significant role in spreading the love for the guitar. Online forums, tutorial videos, and even virtual jamming sessions brought guitarists together from every corner of the globe.
Social media platforms like YouTube, Instagram, and Facebook have become online gathering spots for guitar enthusiasts to share their skills, showcase their impressive solos, and bond over the love for music.
A Global Celebration
National Guitar Day is an internationally recognized celebration. From avid guitar collectors to aspiring musicians, everyone is encouraged to take part in this day - whether by strumming their own guitar or appreciating the talent of others.
This day serves as a reminder of the power of music as a universal language, bridging gaps between cultures and bringing people closer together.
Did You Know?
Fun Fact: Did you know that the world's longest guitar measures a whopping 13.23 meters (43 feet 4.7 inches)? It was created by Warwick GmbH and displayed in Germany. Talk about an impressive stringed instrument!