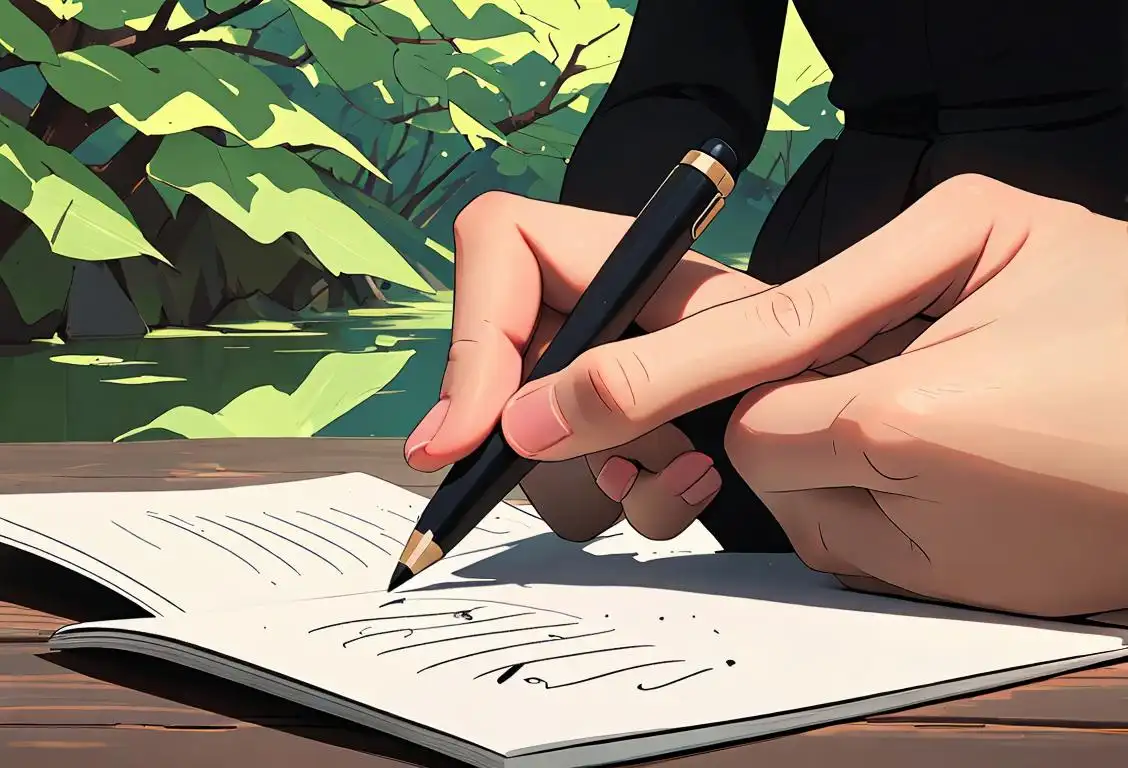 Welcome to the wild world of National Haiku Poetry Day! Prepare to channel your inner poet and embrace the beauty of this ancient art form. Whether you're a seasoned haiku enthusiast or a curious beginner, get ready to dive into a lively celebration of brevity, nature, and the power of seventeen syllables.
When is Haiku Poetry Day?
It's national haiku poetry day on the 17th April.
A Brief Introduction to Haiku Poetry
Haiku poetry originated in Japan and is a form of traditional Japanese poetry. It became popular in the 17th century, shaped by masters such as Matsuo Basho, Yosa Buson, and Kobayashi Issa. Haiku is all about capturing a moment in time, usually focused on nature, and distilling it into a concise and profound expression.
Traditionally, haiku consists of three lines with a 5-7-5 syllable structure. It perfectly encapsulates the fleeting beauty of nature, highlighting seasonal changes, emotions, and observations. But in the age of the internet, poets have taken creative liberties, embracing variations while still honoring the spirit of haiku.
The Internet and the Rise of National Haiku Poetry Day
As the internet connected people from around the world, it brought together haiku enthusiasts and provided a platform to celebrate this beautiful art form. National Haiku Poetry Day emerged as a way to honor haiku, share creative expressions, and connect with fellow poets and poetry lovers online.
On this special day, social media platforms buzz with haiku-related posts, discussions, and challenges. Whether you're an aspiring poet or simply appreciate the art of haiku, National Haiku Poetry Day invites you to be part of a vibrant online community.
Join the Haiku Celebration
So, how can you participate in National Haiku Poetry Day? Here are a few suggestions:
Write a haiku: Grab a pen and paper, or fire up your favorite note-taking app, and try your hand at crafting your own haiku. Channel your creativity, let your thoughts flow, and capture a moment in those seventeen syllables.
Share on social media: Join the haiku conversation by using #HaikuPoetryDay on social media platforms. Share your haiku creations, engage with others, and be inspired by the varied perspectives of fellow haiku enthusiasts.
Discover new haiku: Use this day as an opportunity to explore the world of haiku. Browse through haiku collections, read famous haiku poets, or delve into the realm of contemporary haiku literature.
Organize a haiku gathering: Encourage your friends, family, or colleagues to participate in a haiku gathering. You can organize a haiku-writing workshop or host a haiku reading session to share and appreciate different interpretations of this nuanced art form.
Did You Know?
Did you know that Haiku is not just limited to poetry? It has also inspired other art forms, including haiku photography and haiku painting. Artists use these mediums to capture the essence of a haiku in visual form, creating a multidimensional experience for the audience.