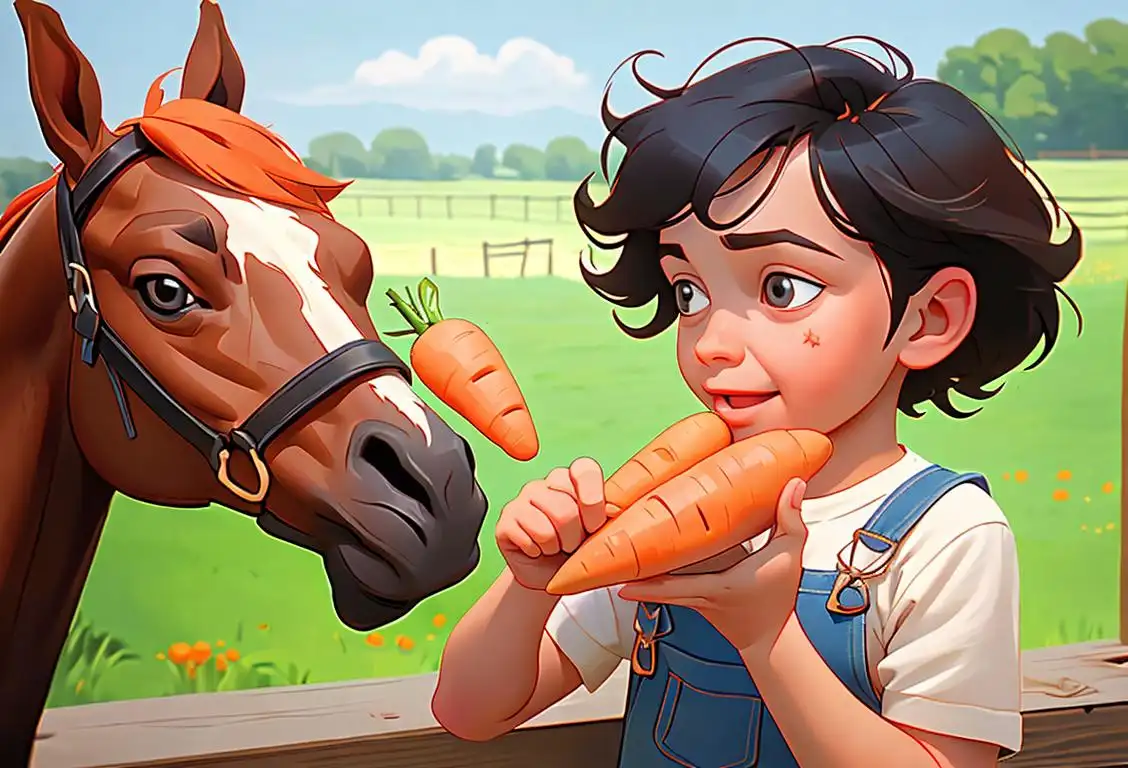 Hey there! Are you ready to saddle up for a day of horse-filled fun? Well, get those boots on and grab your carrot sticks because it's National Help a Horse Day!
When is Help A Horse Day?
It's national help a horse day on the 26th April.
The Birth of National Help a Horse Day
Picture this: a group of horse enthusiasts sitting around a campfire, brainstorming ways to raise awareness about the plight of our equine friends. Suddenly, someone jumps up and exclaims, 'Let's create a national day dedicated to helping horses!' And just like that, National Help a Horse Day was born.
Every year on this special day, horse lovers and organizations across the country come together to make a positive impact on the lives of horses in need. From rescue operations and rehabilitation centers to education programs and adoption events, there are countless ways to lend a helping hand to these magnificent creatures.
How to Celebrate
Now, you might be wondering how you can join in on the equine excitement. Well, fear not! We have some fantastic ideas to help you make a difference on this special day:
Volunteer at a local horse rescue or sanctuary.
Donate to organizations dedicated to horse welfare.
Spread awareness about the issues facing horses by sharing educational material on social media.
Attend a horse adoption event and give a forever home to a deserving four-legged friend.
Learn about horse care and share your newfound knowledge with others.
Host a fundraising event to support horse-related causes.
Remember, no act of kindness is too small when it comes to helping these gentle giants. Every effort counts!
A Fun Fact to Tickle Your Equine Fancy
Did you know that horses have the largest eyes of any land mammal? With eyes that size, they never miss a beat—except for those pesky blind spots right in front and behind them. It's no wonder they sometimes get spooked by a passing squirrel!