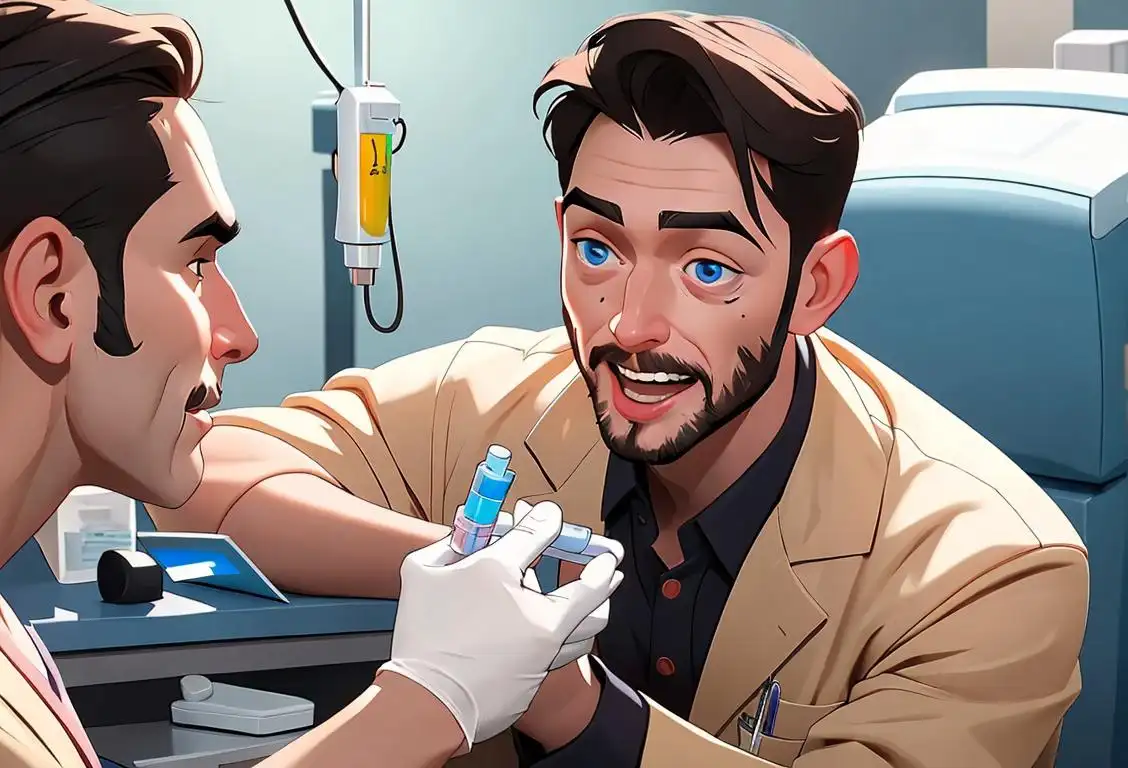 Welcome to WhatNationalDayIsIt.com! Today we're diving into the intriguing world of National Hepatitis Testing Day. Get ready to learn, laugh, and make sure your liver is in tip-top shape!
When is Hepatitis Testing Day?
It's national hepatitis testing day on the 19th May.
The History of National Hepatitis Testing Day
Every year on National Hepatitis Testing Day, we take a moment to educate ourselves on the importance of detecting and preventing this sneaky virus. So, how did this national day come to be?
Well, back in the day, a group of healthcare professionals and organizations came together to raise awareness about hepatitis and promote testing. They wanted to shed light on the fact that millions of Americans are living with viral hepatitis without even realizing it.
The first National Hepatitis Testing Day was observed on May 19, 2012. Since then, it has gained momentum and recognition, with various events and campaigns held across the country to encourage people to get tested and take control of their liver health.
Why Get Tested?
Hepatitis, which refers to inflammation of the liver, can be caused by different viruses. The most common types are hepatitis A, B, and C, but there are others too. These viruses can be transmitted through contaminated food and water, blood, or sexual contact.
Getting tested for hepatitis is crucial because early detection can lead to early intervention. Many people with hepatitis don't experience symptoms until the disease has progressed. By the time symptoms appear, the liver might already be significantly damaged.
Testing allows healthcare professionals to identify the presence of the virus in your body and determine the appropriate course of action. It's also an opportunity to educate yourself about prevention methods and seek support if needed.
Did You Know?
Did you know that even if you think you've never engaged in any risky behaviors, you could still be at risk for hepatitis? Some people may have contracted the virus unknowingly through contaminated food or water, or from a mother infected with hepatitis passing it on to her baby at birth. It's always better to be safe than sorry!