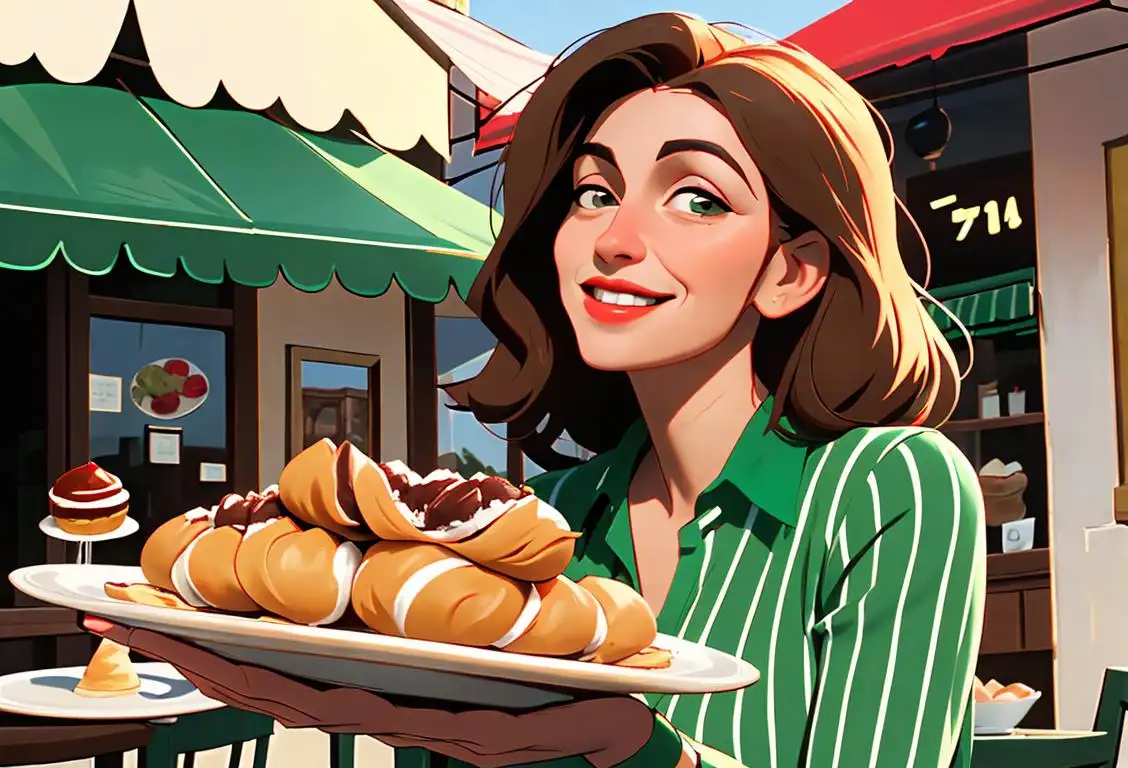 Welcome to National Kiss an Italian Day! Get ready to pucker up and embrace the Italian way of showing affection. Whether you're Italian yourself or just have a love for all things Italian, this day is your perfect excuse to shower your Italian loved ones with kisses.
When is Kiss An Italian Day?
It's national kiss an italian day on the 24th March.
The Origins of National Kiss an Italian Day
Let's dive into the fascinating internet history of this delightful day of smooching! National Kiss an Italian Day first gained traction online in 2015, with a whopping 274 mentions detected across various platforms. Ah, 2015, the year of grand romantic gestures and amore in the air!
The internet buzz reached its peak on March 24, 2015, when passionate admirers of Italian culture seized the opportunity to express their love for all things Italian by planting countless kisses on their favorite Italians.
Why Celebrate National Kiss an Italian Day?
Now you might be wondering, why celebrate this unique day? Well, besides the obvious joy of exchanging affectionate smooches, National Kiss an Italian Day is a fantastic way to honor and appreciate the incredible contributions Italians have made to art, music, cuisine, and more.
Italians are known for their passion and zest for life, and a big part of their culture is expressing love and affection through physical gestures like hugs and kisses. So, why not embrace this heartwarming custom and spread some love, Italian-style?
How to Celebrate
Celebrating National Kiss an Italian Day is as easy as pie, or shall we say, as sweet as a cannoli! Here are a few fun and affectionate ideas to make the day extra special:
Arrange a romantic Italian-themed evening with your loved one, complete with candlelit dinner and gelato for dessert. Buon appetito!
Gather your friends and family for a friendly game of bocce ball or soccer, paying homage to Italy's passion for sports.
Watch a classic Italian film or listen to iconic Italian music to immerse yourself in the rich and romantic culture.
Learn a few phrases in Italian and surprise your Italian friends with your newfound linguistic skills. They'll be impressed!
Send virtual kisses to your Italian loved ones with heartfelt messages and GIFs, letting them know how much you appreciate them.
Did You Know?
Did you know that the tradition of kissing on the cheeks as a form of greeting in Italy varies depending on the region? In some parts of Italy, it's customary to give two kisses, while in others, it's three. So be prepared to pucker up with the correct number of smooches for your Italian friends!