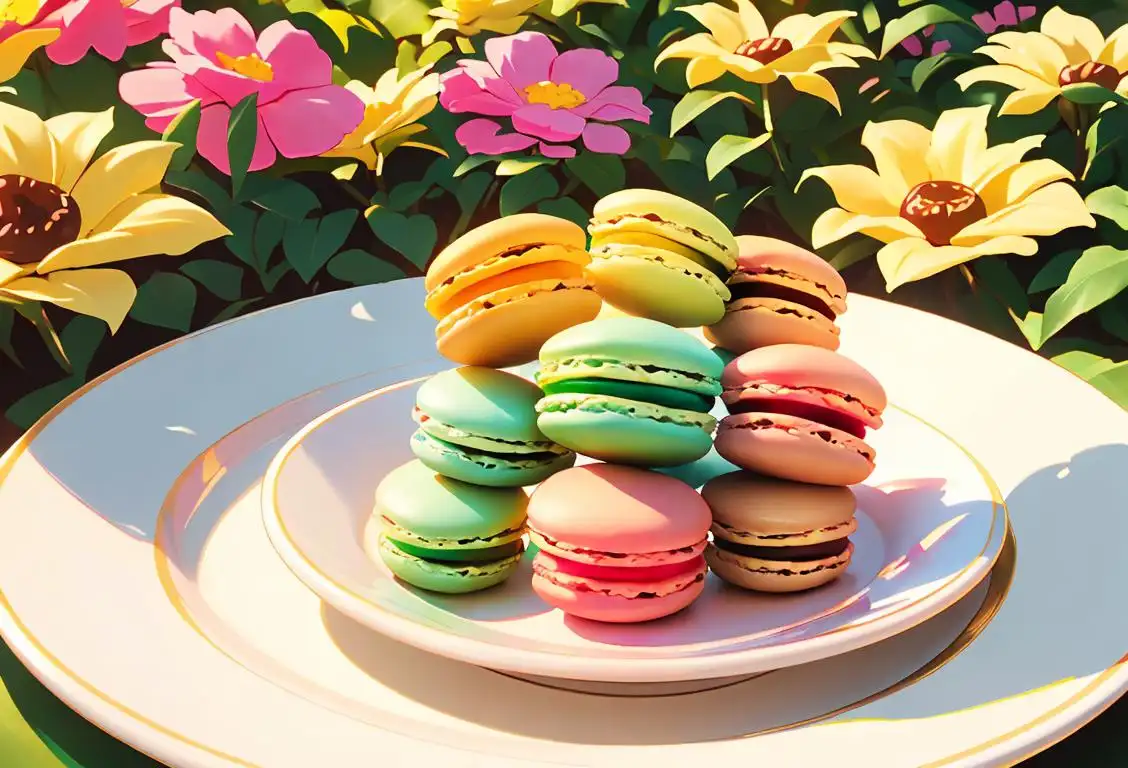 The story of National Macaroon Day is as sweet as the delicacy it celebrates. On May 31, Internet users knead their keyboards, dust off their mixing bowls, and indulge in these crumbly meringue-based treats, which are not to be confused with the more colorful French macarons, oh no! It seems that the love for this coconutty cookie is as enduring as your grandma's recipe, which makes this digital oven just a little bit sweeter.
When is Macaroon Day?
It's national macaroon day on the 31st May.
A Sweet Spot in the History of National Days
Looking at the data, our website has traced a rising tide of cookie-themed keyboard strokes peaking on 31 May 2015 with an astounding 2873 mentions of National Macaroon Day. That's a lot of virtual crunch, folks! This day has been celebrated enthusiastically by macaroon lovers, gaining more and more traction with each passing year.
The True Origins – The Proof is in the Dough
The exact origin of the day is as elusive as getting those darn macaroons just right. The start of the love for this sweet treat can be traced back to Italy, where they were first made by monks in the 8th or 9th century. Their popularity grew, and soon they were beloved in bakeries throughout Europe.
Our Digital Bake Sale
With the advent of the Internet and social media, we are able to stir up a virtual celebration every May 31, igniting a wave of macaroon appreciation far and wide. A quick search shows a plethora of blogs, Instagram posts, and Pinterest boards dedicated to perfecting and sharing this classic treat. It's a perfect day to try your hand at making these delightful cookies at your home.
How to Celebrate
Join the celebration by rolling up your sleeves and baking a batch of macaroons for your loved ones or how about hosting virtual bake-offs with friends? Don't forget to share your creation (or confectionery disasters, we don't judge) on social media using the tags #NationalMacaroonDay or #CrunchyMacaroons.