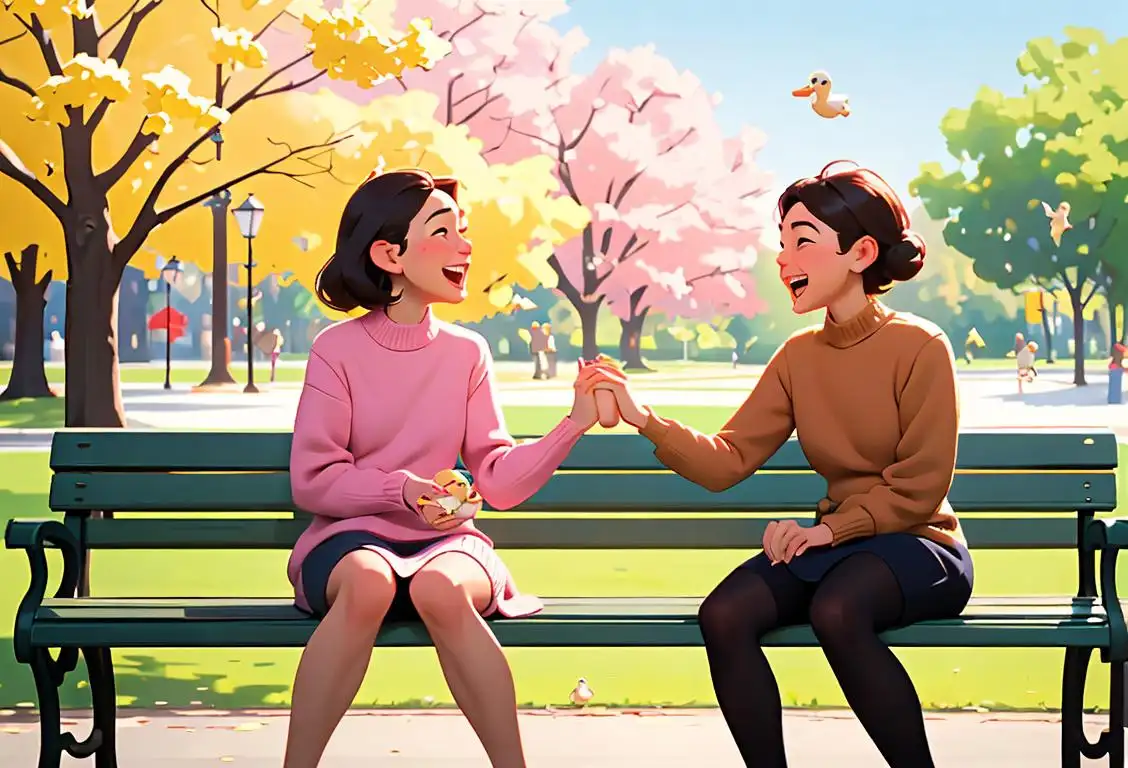 Hey there, friend-in-making! Guess what's coming up on the calendar? No, it's not National Hug a Cactus Day (though wouldn't that be a prickly situation?). It's National Make a Friend Day! Who says we're too old to make new friends? Not I!
When is Make A Friend Day?
It's national make a friend day on the 11th February.
Introducting National Make a Friend Day!
Breathe in the friendship vibes and rejoice, because February 11th is all about making connections, folks. We've recorded a peak of 3153 mentions online around this day in 2020, enough to fill a small town with chatter!
A Sweet History Wrapped in Kindness
The exact history of National Make a Friend Day is a bit fuzzy (like a plush teddy bear). We don't have an exact inventor of the day or a written record from the stone age about it, but that won't stop us from celebrating. It was likely initiated by some kind soul wanting to spread a bit of kindness around in this big ol' world.
How to Celebrate?
This day is all about extending your friendship feelers out there. Reach out to someone new at work or in your neighborhood, give a smile to a stranger on the street, call your pen pal from 3rd grade with whom you've lost touch (do people still have pen pals?). Oh, and of course, Social Media could be your canvass for conquest in friend-making!
No Limit on Friendships
National Make a Friend Day reinforces a simple fact – there's no shrink wrap on your friend count. No 'You've reached your Friendship Limit' popup will appear. The more, the merrier!