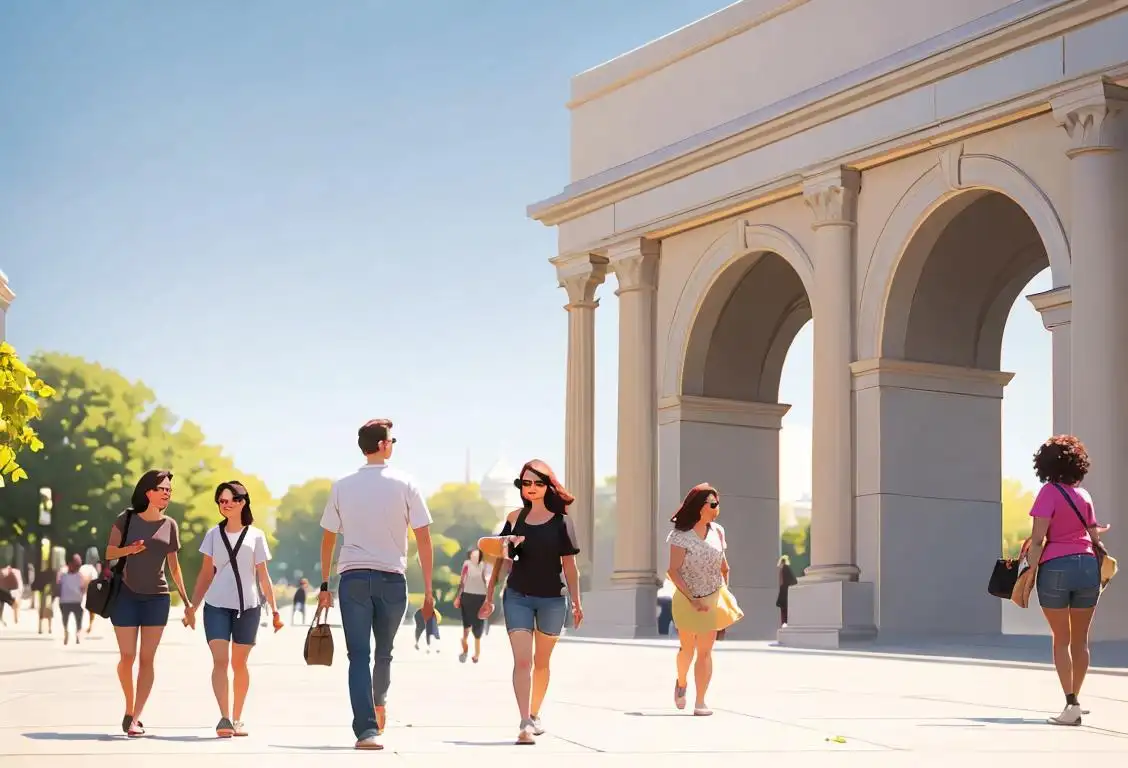 Welcome to the wonderful world of National Mall Day! Grab your sneakers and your sense of awe because we're about to take a virtual stroll through one of the most iconic public spaces in the United States. Get ready to learn all about the history, the events, and the significance of this grand ol' mall.
When is Mall Day?
It's national mall day on the 5th July.
A Grand History
The National Mall is not your average shopping center. It's a majestic park located in the heart of Washington, D.C. This historic landmark stretches for 2.5 miles, from the U.S. Capitol to the Lincoln Memorial, and is surrounded by some of the most famous monuments and museums in the country.
But did you know that the idea for the National Mall began all the way back in 1791? That's right! Pierre Charles L'Enfant, a French-born engineer, came up with the concept of a grand avenue connecting the Capitol and the President's House (now known as the White House).
Over the years, the National Mall has evolved into much more than just a park. It has become a symbol of democracy, a place for celebrations, protests, concerts, and even the iconic presidential inaugurations. It's a space that brings people together and captures the essence of American history and patriotism.
Events Galore
Throughout the year, the National Mall plays host to a variety of events and festivals that attract people from all walks of life. From the awe-inspiring fireworks display on the Fourth of July to the vibrant cherry blossom festival in the spring, there's never a dull moment on the Mall.
Sports lovers can enjoy a game of touch football or Frisbee, while fitness enthusiasts can join in on a yoga class or go for a run along the scenic pathways. And let's not forget about the major concerts that rock the Mall, featuring some of the biggest names in the music industry.
A Place of Remembrance
The National Mall is also a place of remembrance and tribute. The solemn and powerful Vietnam Veterans Memorial, the World War II Memorial, and the Korean War Veterans Memorial stand as reminders of the sacrifices made by those who served our country.
But it's not all about history and serious business! The National Mall is a perfect spot for picnics with loved ones, flying kites, or simply basking in the sun and enjoying a good book. And don't forget to snap a selfie with the iconic Washington Monument in the background!