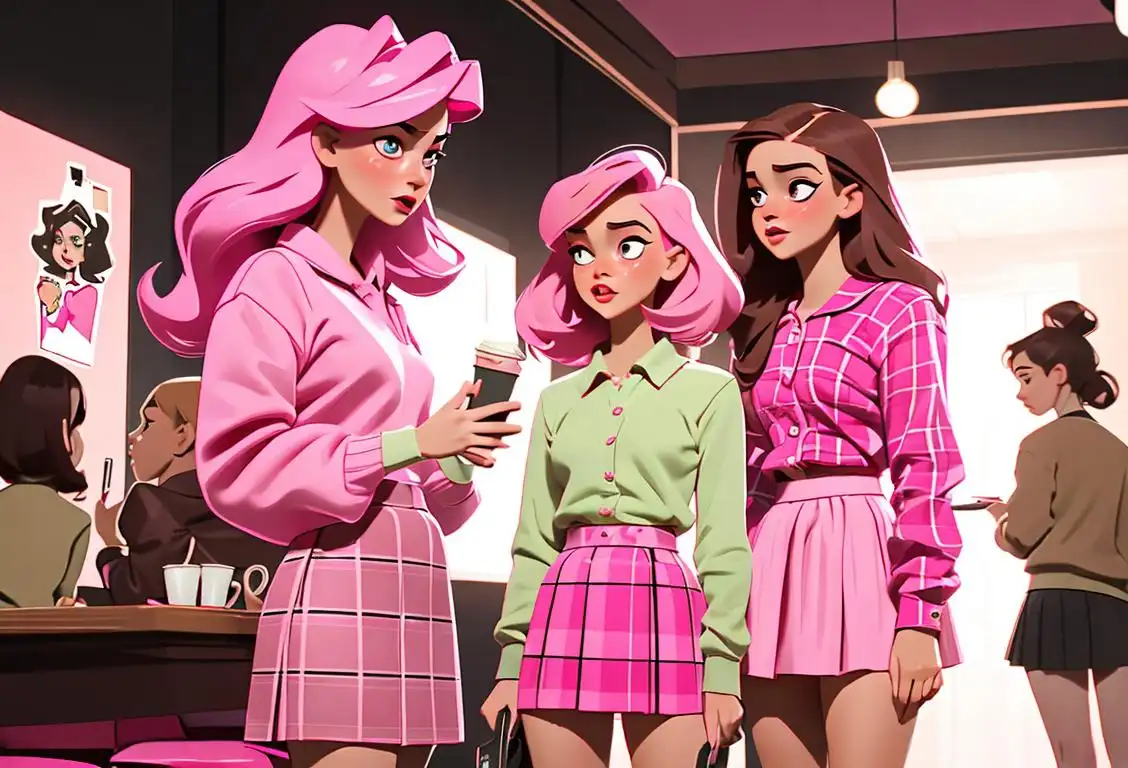 Have you ever commanded someone 'You CAN'T sit with us!' and instantly regretted your lack of kindness? Well, national Mean Girls Day is just the day for you! A day that celebrates the cult classic Mean Girls movie and all its fetch quotes.
When is Mean Girls Day?
It's national mean girls day on the 3rd October.
What is National Mean Girls Day?
National Mean Girls Day, unlike its name suggests, doesn't call for us to be mean to each other. It's rather a playful day observed on October 3rd that honours the popular 2004 movie, Mean Girls. We recorded 6430 mentions of this day in 2015 making it one of the most popular movie-related day!
Isn't it October 3rd?
Yes! And there's a fun fact behind this. The day gets its date from a line in the movie where Aaron Samuels (played by Jonathan Bennett) asks Cady Heron (played by Lindsay Lohan) the date, to which she responds, 'It's October 3rd'. Ever since then, October 3rd has been the unofficial day to celebrate this iconic teen movie.
How do we celebrate?
Well, strictly speaking, wearing pink isn't mandatory today (that's reserved for Wednesdays, obviously), but bonus points if you do. Many people celebrate this day by watching the movie, sharing gifs and quotes with their friends, or even having a Mean Girls themed party. It's all about having fun and enjoying this iconic piece of pop culture. Just remember, no actual meanness allowed!