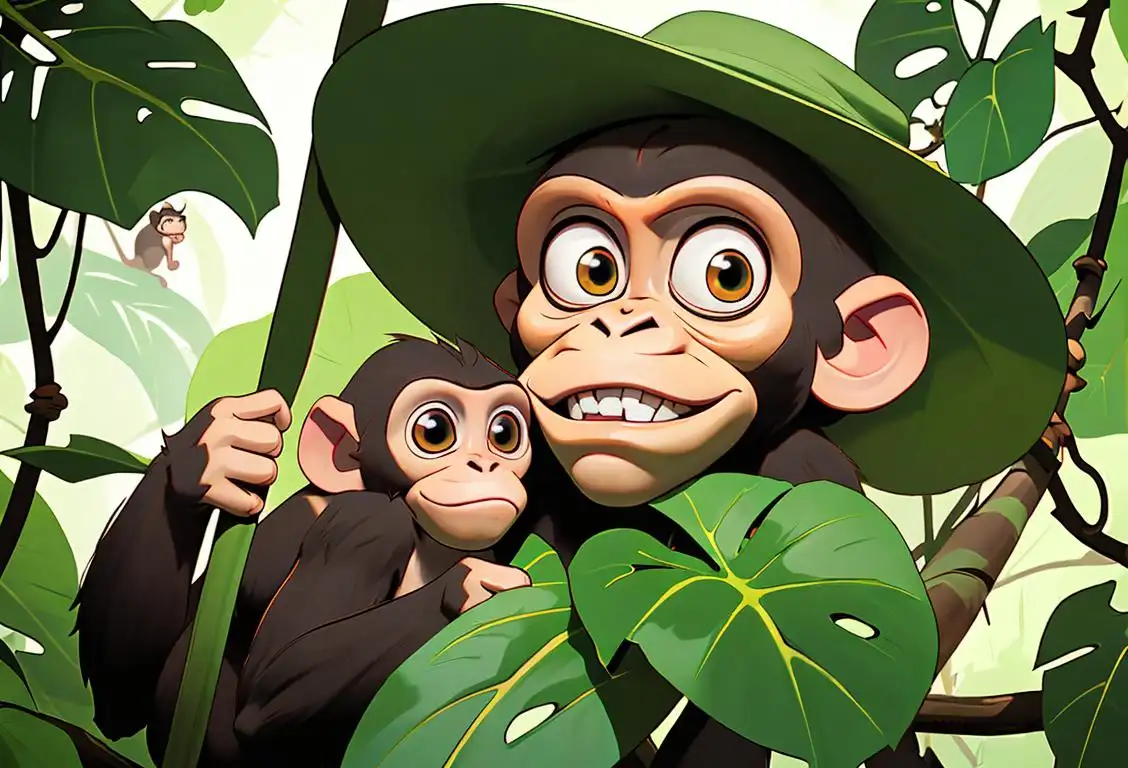 Welcome to the wild and wacky world of National Monkey Day! Get ready to swing from the branches of knowledge and discover all things simian. Whether you're a fan of those mischievous monkeys or just curious about their antics, National Monkey Day has got you covered. So, let's put on our imaginary banana hats and dive into the fascinating history of this cheeky celebration!
When is Monkey Day?
It's national monkey day on the 14th December.
The Evolution of National Monkey Day
If you're wondering how National Monkey Day came to exist, you might be surprised to learn that it has its roots in the vast and unpredictable jungle known as the internet. The origin story begins with a small community of monkey enthusiasts who gathered in an online forum to share their love of all things primate.
As the story goes, one particularly enthusiastic member of the forum decided to establish a day of celebration dedicated solely to monkeys. And so, on this day, the internet erupted with playful chatter, adorable monkey pictures, and an overwhelming sense of simian solidarity.
Monkeying Around Online
Since its inception, National Monkey Day has taken the internet by storm. From viral videos of monkeys engaged in hilarious antics to heartwarming stories of monkey rescue and rehabilitation, the online world has embraced our furry, tree-swinging friends with open arms.
Social media platforms overflow with monkey-related hashtags and memes, bringing a taste of the jungle into our daily scrolling adventures. Monkey-themed memes even infiltrate office chatter, making it impossible to escape the infectious joy that these mischievous creatures bring. After all, who can resist the charm of a monkey in a tiny hat?
A Day of Monkeying Around
On National Monkey Day, people come together to celebrate in various monkey-inspired ways. Some visit local zoos or wildlife sanctuaries to learn more about these fascinating creatures and support their conservation efforts. Others organize monkey-themed parties, complete with banana-shaped snacks and costumes that would make any chimp proud.
For those who prefer a more low-key celebration, tuning into nature documentaries about monkeys or reading a book about their behavior serves as an educational yet entertaining experience. Let's not forget the online enthusiasts who take this day as an opportunity to flood social media feeds with pictures and videos of our furry friends.
Did You Know?
Did you know that monkeys are known for their intelligence and clever problem-solving skills? Researchers have observed monkeys using tools, such as rocks or sticks, to help them with various tasks. So next time you're facing a challenging problem, channel your inner monkey and get creative!