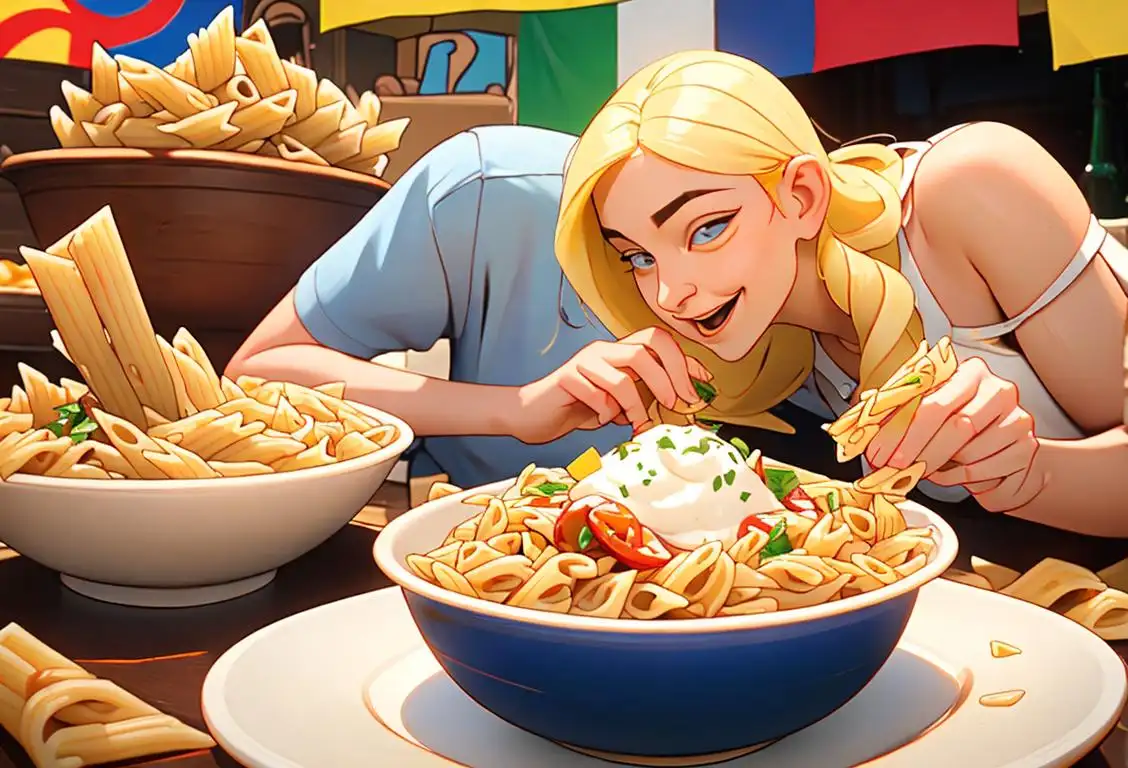 Nothing says 'bringing people together' quite like a heaping bowl of pasta. Don't you agree? Well, on National Pasta Day, the whole internet seems to echo that sentiment! You may want to have your spaghetti spoon ready for this creamy article.
When is Pasta Day?
It's national pasta day on the 17th October.
History of National Pasta Day
National Pasta Day, gloriously hogging the online limelight every 17th of October, came out of a lighthearted yet passion-filled quest to honour one of the world's favourite dishes. From tagliatelle-slinging Italian restaurants to Grandma's hearty beef stroganoff, pasta's versatility makes it an internet sensation as saucy as a marinara sauce. Our website detected about 28792 online pasta shoutouts, with the most mentions recorded on October 17, 2015. Fork-twirling citizens worldwide just couldn't stay silent about their unyielding pappardelle passion!
Celebrating National Pasta Day
Celebrations on National Pasta Day involve lots of slurping, chewing, and 'mmmm' sounds. Some folks rustle up their favourite pasta dish while others take to social media posting hashtags like #LovePasta #NationalPastaDay, creating a deliciously pleasing feed so tantalising, it could make your keyboard drool.
Pasta Echoes Far and Wide
Whether you're a gym enthusiast bulking up with a wholegrain fusilli, or a hopeless romantic cooking spaghetti for a candlelit dinner, National Pasta Day is for everyone. It's a day of remembrance (for all the pasta eaten and yet to be eaten), awareness (hey, did you know pasta can be diet-friendly?), and fun (who doesn't love a good pasta twirling competition?).