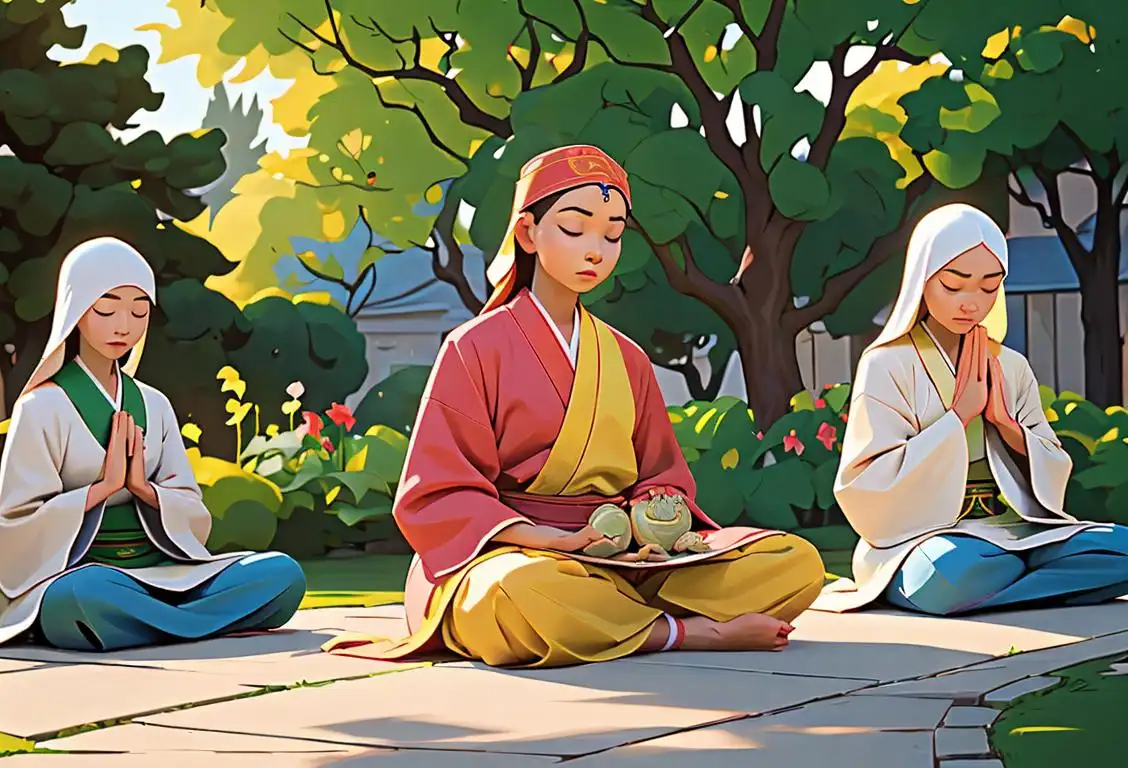 Hey there, peace lovers! Get ready to celebrate National Peace Prayer Day with a whole lot of harmony and good vibes. This special day is all about coming together, finding inner peace, and sending positive thoughts into the universe. Whether you're a spiritual guru or just someone who could use a bit of Zen in their life, National Peace Prayer Day is the perfect opportunity to pause, reflect, and spread some love and tranquility. So grab your prayer beads, take a deep breath, and let's dive into the peaceful world of National Peace Prayer Day!
When is Peace Prayer Day?
It's national peace prayer day on the 22nd July.
The Internet Story
While national days have been around for quite some time, National Peace Prayer Day found its way into the hearts of people through the vast realm of the internet. It all started back in 2005 when a group of peace advocates decided to launch a website dedicated to promoting peace through prayer. They saw the potential of the internet as a powerful tool for bringing people together, and thus National Peace Prayer Day was born.
Since then, the internet has played a crucial role in spreading awareness about this special day. Social media platforms, online communities, and even influential bloggers have all come together to unite in prayer for peace. People from all walks of life, from different countries and backgrounds, join hands (or rather, click buttons) to share their intentions for a more peaceful world.
This online movement has gained immense popularity, with numerous online forums and websites dedicated to inspiring individuals to partake in collective prayer efforts. From virtual prayer circles to guided meditations, the internet has become a hub of peaceful and positive energy on National Peace Prayer Day.
The National History
While the internet played a significant role in the rise of National Peace Prayer Day, its roots can be traced back to the belief in the power of unified prayer. Throughout history, people have turned to prayer during times of conflict, seeking solace and peace in the face of adversity. National Peace Prayer Day builds upon this tradition, reminding us that regardless of our differences, we all have the capacity to channel positive energy towards achieving harmony.
The official recognition of National Peace Prayer Day varies from country to country. Some nations have designated specific dates for people to come together in prayer, while others may celebrate it on the first Sunday of every month. Regardless of the official recognition, the spirit of National Peace Prayer Day transcends borders and unites individuals in their prayerful intentions for peace.
Did You Know?
In the spirit of peace and unity, did you know that the largest recorded group meditation for peace involved over 4,000 people? It took place in 1987 in Iowa, USA, and lasted for an impressive 48 hours! Talk about some serious dedication to spreading peace.