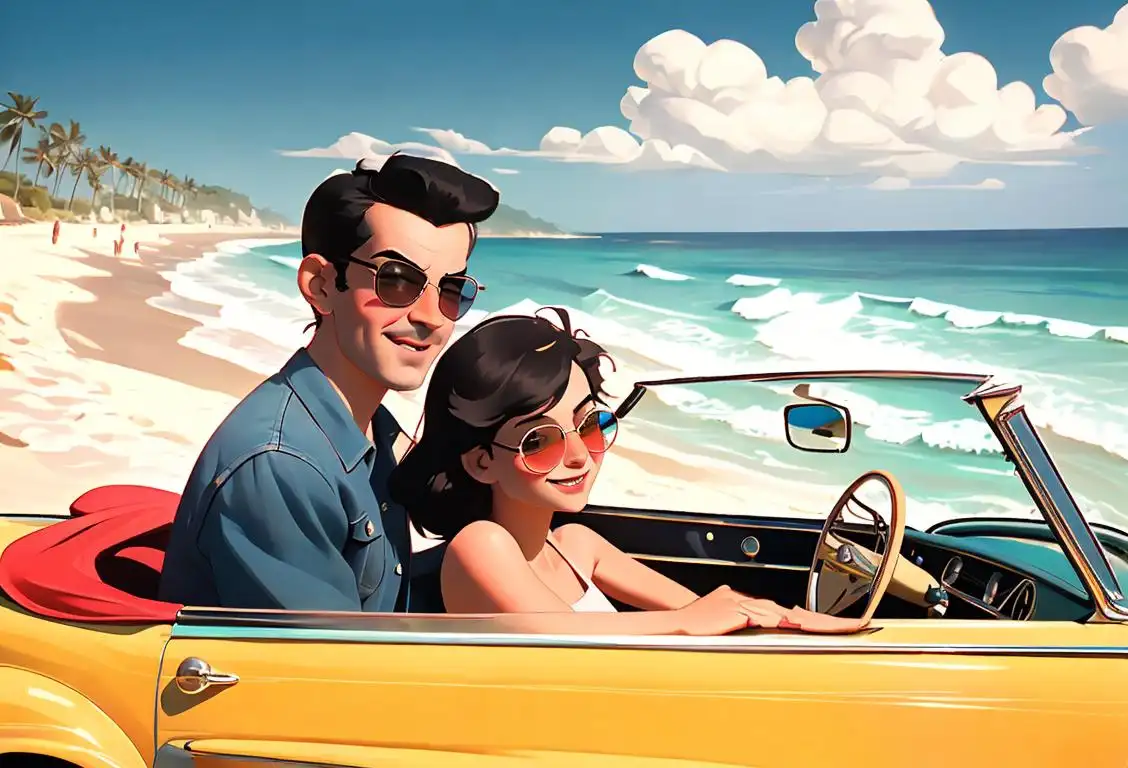 Ah, the open road! There's nothing quite like the freedom and adventure of a good ol' road trip. And lucky for us, we have a whole day dedicated to this beloved pastime. National Road Trip Day is a time to gather your loved ones, pack some snacks, and hit the highway in search of new experiences and unforgettable memories. So buckle up and let's rev our engines for a fun-filled journey!
When is Road Trip Day?
It's national road trip day on the 24th May.
Exploring the Origins of National Road Trip Day
The origins of National Road Trip Day can be traced back to the wide expanse of the internet. On May 24, 2019, road trip enthusiasts around the world took to their keyboards and social media accounts to celebrate the joy of hitting the road. With 643 mentions, the buzz was in the air, like a refreshing breeze through an open car window.
But why limit the celebration to just one day? After all, the allure of a road trip is timeless. The freedom to follow your own path, discover hidden gems off the beaten track, and bond with your fellow passengers - these are the elements that make road trips so special.
So, whether you prefer scenic drives through stunning landscapes or jamming out to your favorite tunes on a cross-country adventure, National Road Trip Day is the perfect excuse to plan your next escape on wheels.
Embrace the Spirit of the Open Road
While the internet history of this day is interesting, National Road Trip Day is really about embracing the spirit and excitement of hitting the open road. It's about leaving our worries behind, exploring new horizons, and creating lifelong memories.
So, what are you waiting for? Gather your loved ones, pack some road trip essentials like snacks, maps, and cool shades, and embark on an unforgettable adventure! Don't forget to capture those picturesque landscapes, roadside attractions, and quirky moments along the way. They will serve as delightful reminders of the freedom and joy that road trips bring.
Fun Fact: Road Trip Soundtrack
Did you know that one of the most important ingredients for a successful road trip is a killer soundtrack? Whether you're into classic rock, 90s hits, or the latest chart-toppers, music has the power to make the journey even more memorable. So, create a playlist that's tailor-made for your road trip, crank up the volume, and let the rhythm guide you through your adventure.