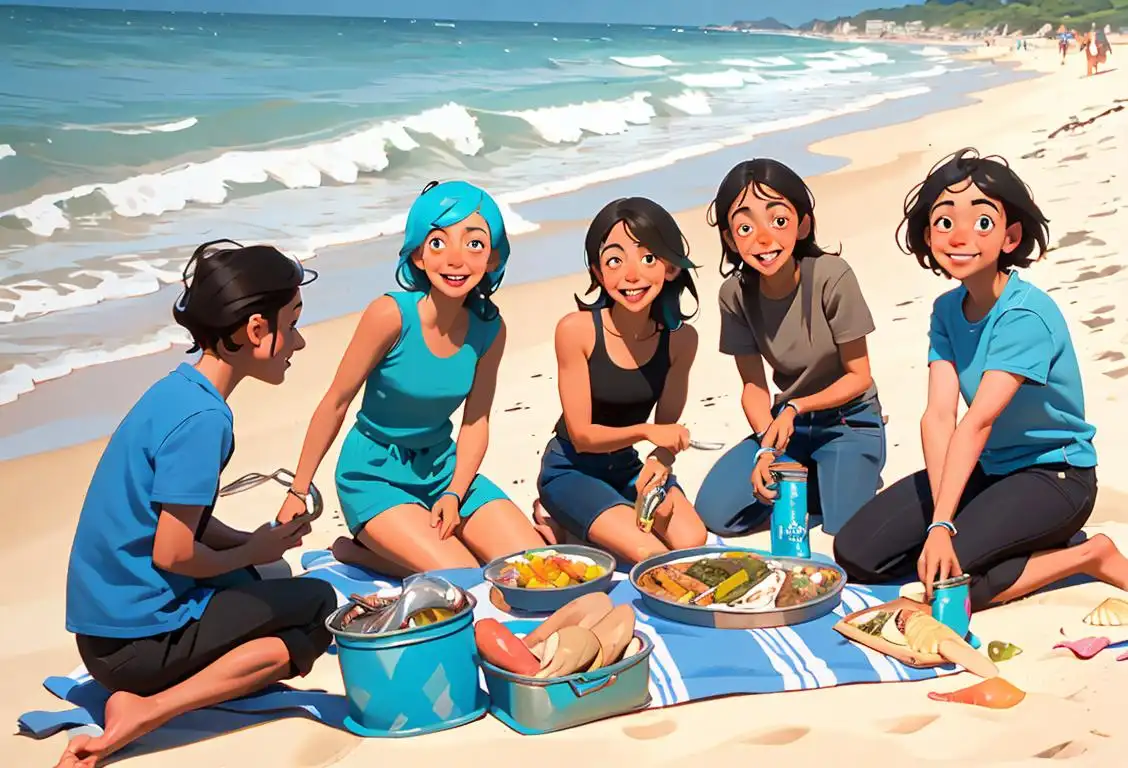 Welcome to the wonderful world of National Sardine Day! Get ready to dive into the salty and savory celebration of our scaly little friends from the sea. Grab your crackers, gather your tiny silver fish plates, and let's indulge in the history and love of sardines!
When is Sardine Day?
It's national sardine day on the 24th November.
The Origins of National Sardine Day
As you may have guessed, National Sardine Day is all about the appreciation and recognition of those tiny, flavorful fish that come packed in cans. But why dedicate a whole day to these petite swimmers? Well, sardines have quite a fascinating history, both in the culinary world and on the internet.
Their story begins in the early 19th century when sardines became a popular delicacy in Europe. These little fish were caught in abundance in the Mediterranean Sea and were quickly canned to preserve their freshness. With the rise of industrialization, sardines became an accessible and affordable source of protein, especially during times of war and economic hardship.
Fast forward to the age of the internet, and sardines found a new spotlight. With their distinct flavor and versatility, sardines gathered a dedicated fan base online. Recipes, health benefits, and even sardine-themed memes started flooding the web, leading to the birth of National Sardine Day. People wanted to share their love for these tiny aquatic creatures with the world!
How to Celebrate National Sardine Day
Now that you know the backstory of National Sardine Day, it's time to join in on the festivities! Here are a few suggestions on how you can celebrate this fishy day:
Host a sardine-themed gathering with your loved ones. Set up a DIY sardine bar with various types of sardines, crackers, and condiments for everyone to mix and match their own tasty bites.
Challenge your friends to a sardine-throwing competition. Okay, maybe not. Let's find a less smelly way to have fun with sardines, shall we?
Explore new sardine recipes. From sardine pasta to sardine-stuffed peppers, the possibilities are endless. Put your culinary skills to the test and discover new ways to enjoy these flavorful fish.
Did You Know?
In a surprising twist, sardines aren't actually a distinct species of fish. The term 'sardine' typically refers to small oily fish, including species like the European pilchard and various types of herring. So the next time someone asks you what a sardine is, impress them with your fishy knowledge!