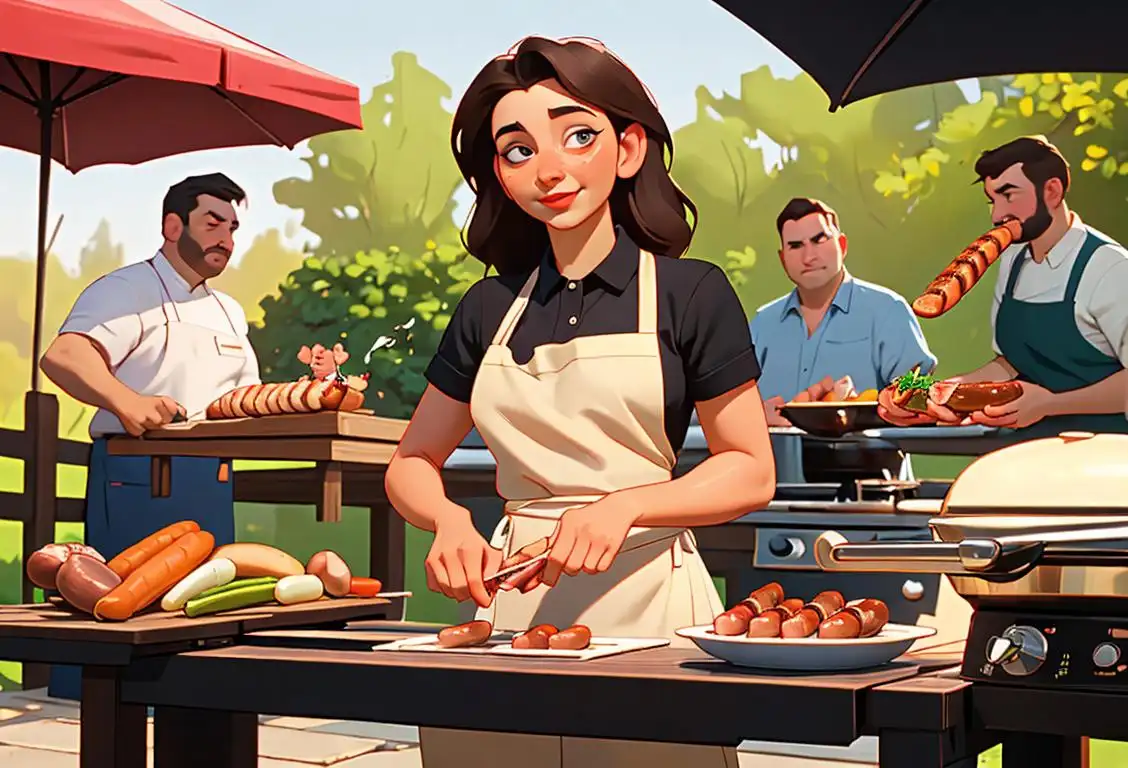 Grab your napkins and fire up the grill, because it's time to celebrate National Sausage Day! This delectable holiday is a tribute to the savory and versatile meat treat we all know and love. From breakfast links to bratwursts, sausages hold a special place in our hearts (and stomachs). So let's dive into the sizzling history and juicy details of this delicious day!
When is Sausage Day?
It's national sausage day on the 5th January.
A Brief History of Sausages
Sausages have been a culinary delight for centuries, dating back to ancient civilizations. The word 'sausage' itself comes from the Latin word 'salsus,' meaning 'salted.' In ancient Rome, sausages were commonly made by grinding meat, spices, and other ingredients, and then stuffing the mixture into animal intestines. It may sound a little strange, but hey, it worked!
As time went on, sausages evolved and became a popular food across different cultures. Each region developed its unique recipes and flavors. In Germany, bratwursts stole the show with their smoky goodness, while Italians perfected the art of making spicy and tangy sausages. And let's not forget the iconic hot dog, a beloved American staple that has its roots in German sausages.
Celebrating National Sausage Day
Now that we've delved into the history of sausages, it's time to celebrate! There are countless ways to enjoy sausages, whether it's throwing them on the grill, sizzling them up in a skillet, or turning them into a mouthwatering pasta sauce. You can create a sausage feast for your loved ones, gather around the table with friends and family, or even organize a sausage-themed sports event. The possibilities are as endless as the variety of sausages out there!
Did You Know?
Did you know that sausages have been mentioned in historical texts dating all the way back to the 9th century? That's right, sausages have been satisfying hunger cravings for over a thousand years! Talk about a timeless food.