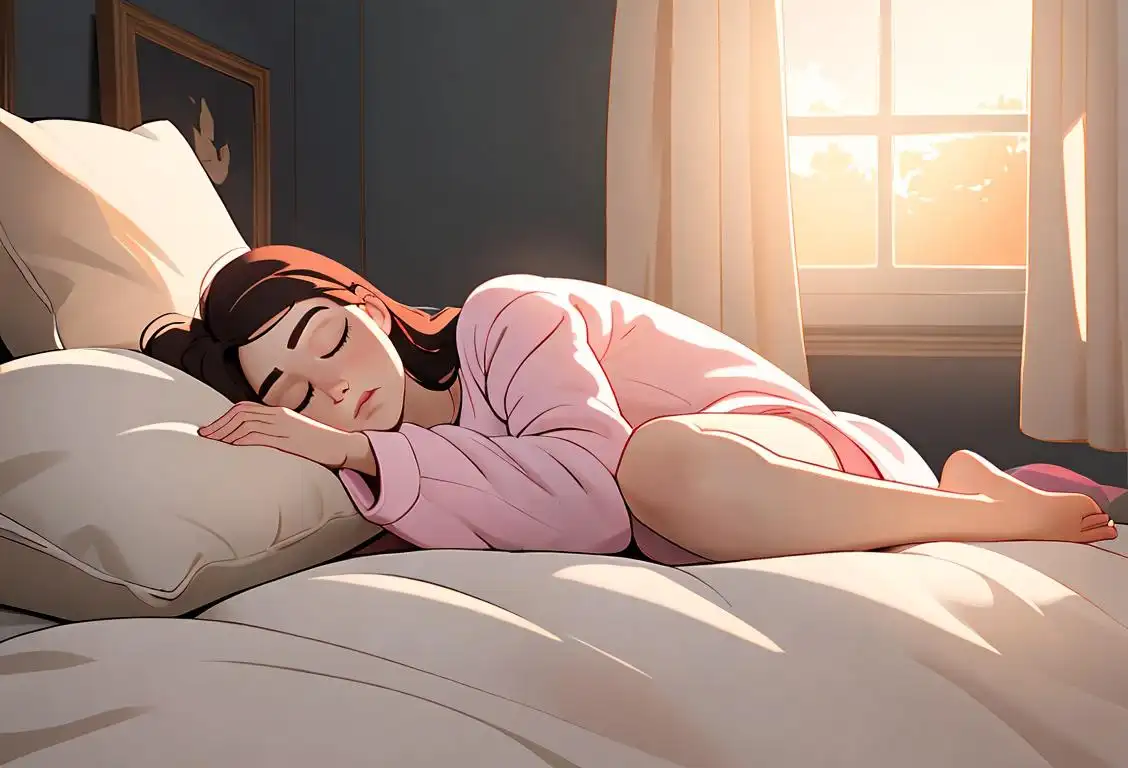 Once upon a snooze fest, we uncovered a day dedicated to every hardworking individual's dream activity - sleeping in! Yes, it's National Sleep-In Day! An occasion lovingly embraced by late-risers, hibernation enthusiasts, and the generally sleep-deprived alike.
When is Sleep In Day?
It's national sleep in day on the 30th October.
Everything you needed to know about National Sleep-In Day
This zesty little holiday took off around the internet like a warm blanket on a cold night. Our sleepy heads recorded a star-studded 3371 mentions of National Sleep-In Day, with the countdown to the snoring symphony reaching peak hype on October 30, 2016.
The Luxurious Lie-in Legends
So, where did this day to celebrate extra eyeshut come from? While the history of National Sleep-In Day is half tucked into the mysteries of the internet, the sentiment behind it is something we can relate to. After a week of hard work and early alarm clocks, who wouldn't seize the chance to turn off that annoying ringtone and spend a few more delightful moments in the arms of Morpheus?
The Sweet Sleep Sanctuary
On this blessed day, droolers and dreamers unite to honour the art of sleeping in without guilt or interruption. It's a day to disconnect the alarm, perfect your pancake sleeping position, and truly appreciate the tranquillity of tranquillity (which can only be achieved after hitting 'snooze' three or four times).
Wake up to the Joy of Sleeping In
So, here's to all the sleepyheads out there! May your dreams be sweet, your pillows fluffy, and your morning sun always hidden behind a thick set of curtains. Happy National Sleep-In Day!