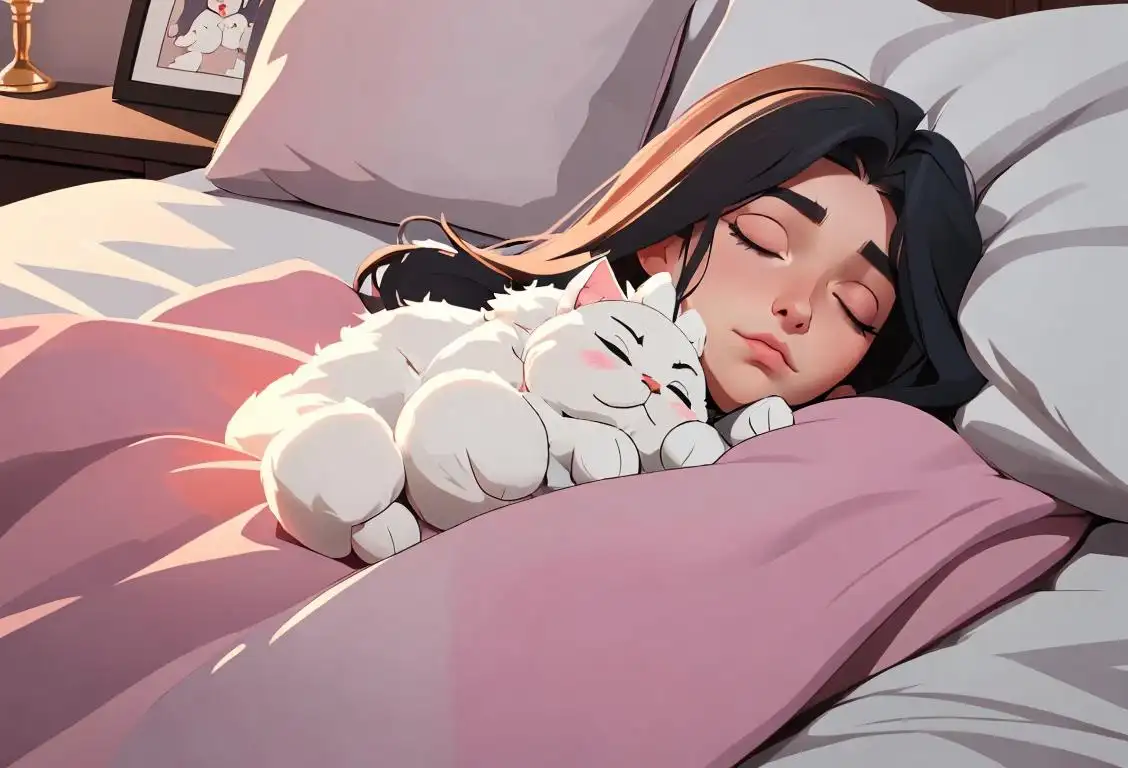 Welcome to the wonderful world of National Sleep Day! Get ready to snuggle up in your coziest pajamas, fluff up your pillows, and embark on a dreamy adventure into the realm of sleep. This delightful national holiday is all about celebrating the joys of slumber, catching some much-needed Z's, and embracing the power of a good night's rest. So, tuck yourself in and let's uncover the internet history and significance of National Sleep Day.
When is Sleep Day?
It's national sleep day on the 18th March.
The Origins of National Sleep Day
Did you know that National Sleep Day is a relatively new addition to the ever-growing list of national observances? It was first celebrated on March 18, 2016, back when the internet was abuzz with discussions about the importance of sleep and the impact it has on our overall well-being. As the world became more sleep-deprived and sleep-related memes flourished, a group of passionate sleep enthusiasts decided it was time to dedicate a day to honoring the art of slumber. And so, National Sleep Day was born.
The Power of a Good Night's Sleep
Sleep is not just a time for our bodies to recharge; it's a window into our dreams, a portal to a world where anything is possible. Whether you're flying through the skies, fighting dragons, or simply enjoying a picnic with a friendly duck, the dream world offers endless adventures and surprises. But the benefits of sleep go beyond vivid dreaming.
Adequate sleep is essential for maintaining good physical and mental health. It helps our brains function at their best, boosts our immune system, improves our mood, and enhances our cognitive abilities. So, the next time you find yourself debating whether to stay up late binge-watching your favorite show or getting those much-needed Z's, remember that a well-rested you is a happier and healthier you.
Celebrating National Sleep Day
Now that you're equipped with the knowledge of the significance of sleep, it's time to celebrate National Sleep Day in style! Here are a few suggestions:
Have a pajama party with your loved ones and indulge in some cozy relaxation.
Treat yourself to a day of leisure and sensible napping.
Organize a friendly pillow fight tournament (remember, safety first!).
Create a dream journal and jot down your most memorable nocturnal adventures.
Spread awareness about the importance of sleep by sharing sleep-related tips and facts on social media.
Did You Know?
Did you know that sleepwalking is officially called somnambulism? Sleepwalkers may perform various activities while asleep, from simple tasks like walking and talking to more complex ones like driving a car or even preparing a full breakfast. So, if you ever find yourself craving a midnight snack and your refrigerator looks a little emptier in the morning, you might just have a somnambulist hidden among your loved ones!