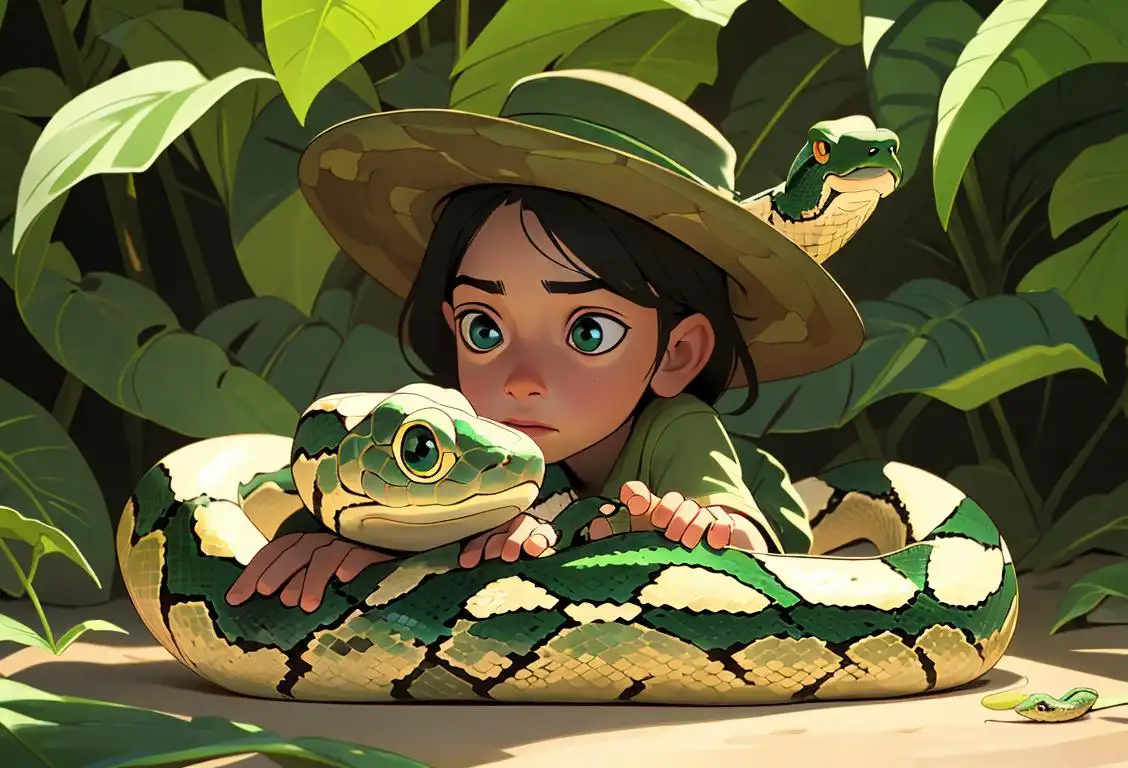 Calling all snake enthusiasts and slithering aficionados! It's time to celebrate National Snakes Day, a day dedicated to our serpentine friends.
When is Snakes Day?
It's national snakes day on the 18th July.
The Origins of National Snakes Day
Did you know that snakes have been captivating humans for centuries? They bring a mix of fear and fascination, with their sleek bodies, mesmerizing movements, and the ability to scare the living daylights out of us. National Snakes Day aims to appreciate these creatures and educate people about their importance in our ecosystem.
The origins of National Snakes Day are shrouded in mystery, much like its reptilian stars. Some say it was started by a group of snake enthusiasts who wanted to spread awareness about these misunderstood creatures. Others believe that it was initiated by a renowned herpetologist who wanted to give these slithering beings the recognition they deserve.
No matter who started it, National Snakes Day has gained popularity over the years. Snake lovers and herpetology enthusiasts come together on this day to share their love and knowledge of snakes.
How to Celebrate National Snakes Day
Now that you know the importance of National Snakes Day, you might be wondering how to celebrate it. Here are a few suggestions:
Visit a Snake Sanctuary: Many nature reserves and zoos have special snake exhibits. Take a trip to one of these sanctuaries and learn more about these fascinating creatures up close.
Read Snake Books: Dive into the world of snakes by reading books about different species, their habitats, and their unique characteristics. It's a great way to expand your knowledge and develop a deeper appreciation for these reptiles.
Support Snake Conservation: Snakes often face habitat loss and persecution. Consider supporting organizations that are dedicated to snake conservation efforts. Your contribution can make a significant difference in protecting these amazing creatures and their habitats.
Host a Snake-themed Movie Night: Gather your loved ones and enjoy a movie marathon featuring snake-themed films like 'Anaconda' or 'Snakes on a Plane.' Just remember to keep a safe distance from any real-life serpents while you're watching!
Did You Know?
Did you know that some snake species can fly? Okay, maybe not in the conventional sense, but the Paradise Tree Snake has an extraordinary ability to glide through the air by flattening its body and flinging itself from tree branches. It's like they're auditioning for 'America's Got Talent' in the animal kingdom!