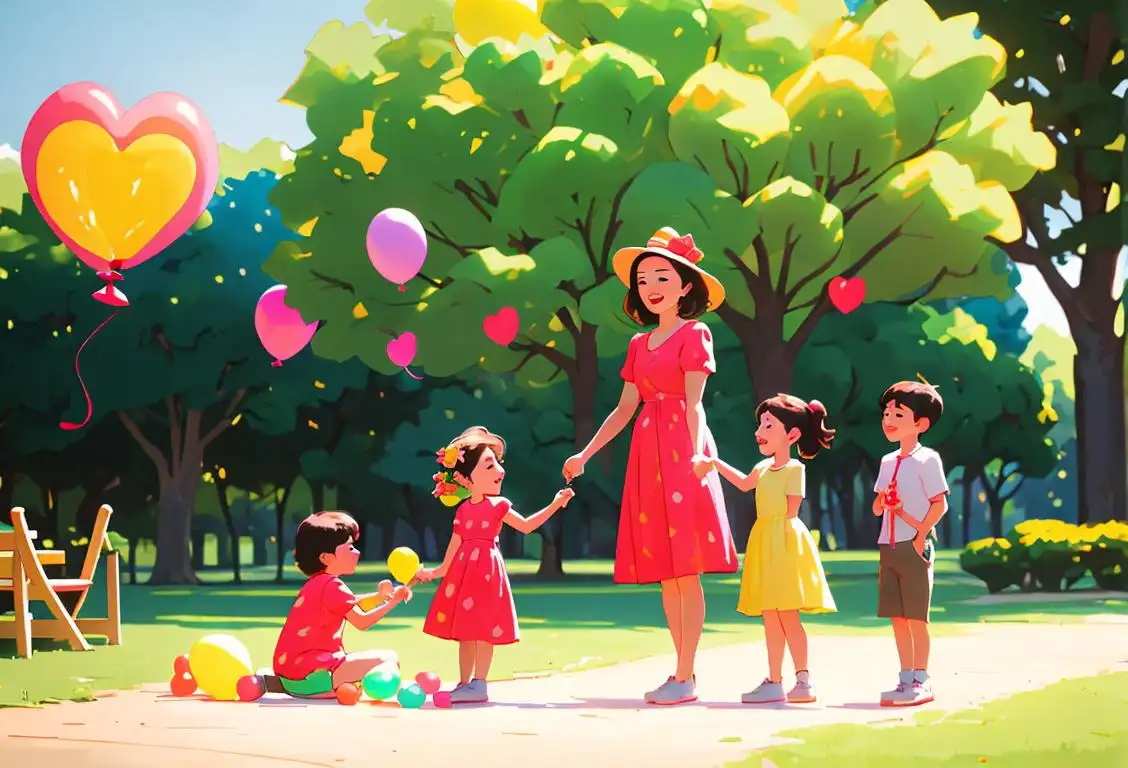 Ah, National Son and Daughter Day! A day dedicated to celebrating those little bundles of joy who bring so much chaos and love into our lives. It's a time to shower them with love and affection, and maybe even spoil them just a tad. So, sit back, relax, and let's dive into the wonderful world of National Son and Daughter Day!
When is Son And Daughter Day?
It's national son and daughter day on the 11th August.
The Meaning Behind National Son and Daughter Day
On this special day, parents all around the world take a moment to reflect on and appreciate the incredible blessing that is having children. It's a day to honor the incredible bond between parents and their sons and daughters, and to cherish the unforgettable memories created together.
Now, you might be wondering, how did National Son and Daughter Day come to be? Well, it's not exactly clear where and when this day originated, but thanks to the power of the internet, it has gained widespread attention and recognition. People from all walks of life come together to celebrate the joys and challenges of raising children.
Ways to Celebrate National Son and Daughter Day
There are countless ways to make this day extra special for your beloved offspring. Here are a few ideas to get your creative juices flowing:
Create a family photo album or scrapbook to commemorate all the precious moments you've shared together.
Plan a fun-filled day out, whether it's a trip to the zoo, a picnic in the park, or a movie night at home.
Write heartfelt letters to your kids, expressing your love, pride, and gratitude for having them in your life.
Cook their favorite meal together and have a family feast. Don't forget the dessert!
Host a game night or karaoke session where everyone can let loose and have a blast.
Did You Know?
Did you know that National Son and Daughter Day is not just about celebrating biological children? It's also a day to honor and appreciate all the children who have touched our lives, whether they're nieces, nephews, stepchildren, or even the furry kids we call pets. Love knows no boundaries when it comes to our beloved sons and daughters!
History behind the term 'Son And Daughter'
1300s
Emergence of the Term
The term 'son and daughter' emerged in the late 1300s as an English identification for a male and female offspring respectively. The word 'son' can be traced back to Old English 'sunu' and the word 'daughter' to Old English 'dohtor'. These terms were used to differentiate between male and female children in English society.
1600s
Influence of Gender Roles
During the 1600s, the term 'son and daughter' became more entrenched in societal gender roles. It reflected the patriarchal culture of the time where males were given higher status and often inherited family names and properties. Daughters, on the other hand, were often seen as potential wives and mothers, expected to carry on their own family lines.
1700s
Legal and Inheritance Rights
In the 1700s, the term 'son and daughter' gained significance in legal and inheritance rights. Laws began to recognize the importance of distinguishing between male and female heirs, with sons typically inheriting the family estate or property. This distinction in terminology reinforced societal norms and reinforced the differential treatment of male and female offspring.
1800s
Education and Emancipation
In the 1800s, advancements in education and the rise of women's movements challenged traditional gender roles. The term 'son and daughter' became a symbol of the increasing demand for equal educational and employment opportunities. Women started breaking through barriers and fighting for their rights, highlighting the need for a more inclusive and egalitarian society.
20th Century
Expanding Definitions
During the 20th century, the term 'son and daughter' took on broader meanings beyond biological offspring. It began to embrace inclusive language and the recognition of non-traditional families. Adoption laws and changing societal norms allowed for a wider definition of 'son and daughter' to encompass not only biological children but also adopted children, stepchildren, and children of blended families.
Present Day
Celebrating Diversity
In the present day, the term 'son and daughter' represents the celebration of diversity and the recognition that gender does not define a person's worth or potential. It reminds us to acknowledge and appreciate the unique qualities and contributions of each individual, regardless of their gender. This inclusivity fosters a more understanding and egalitarian society where everyone can thrive.