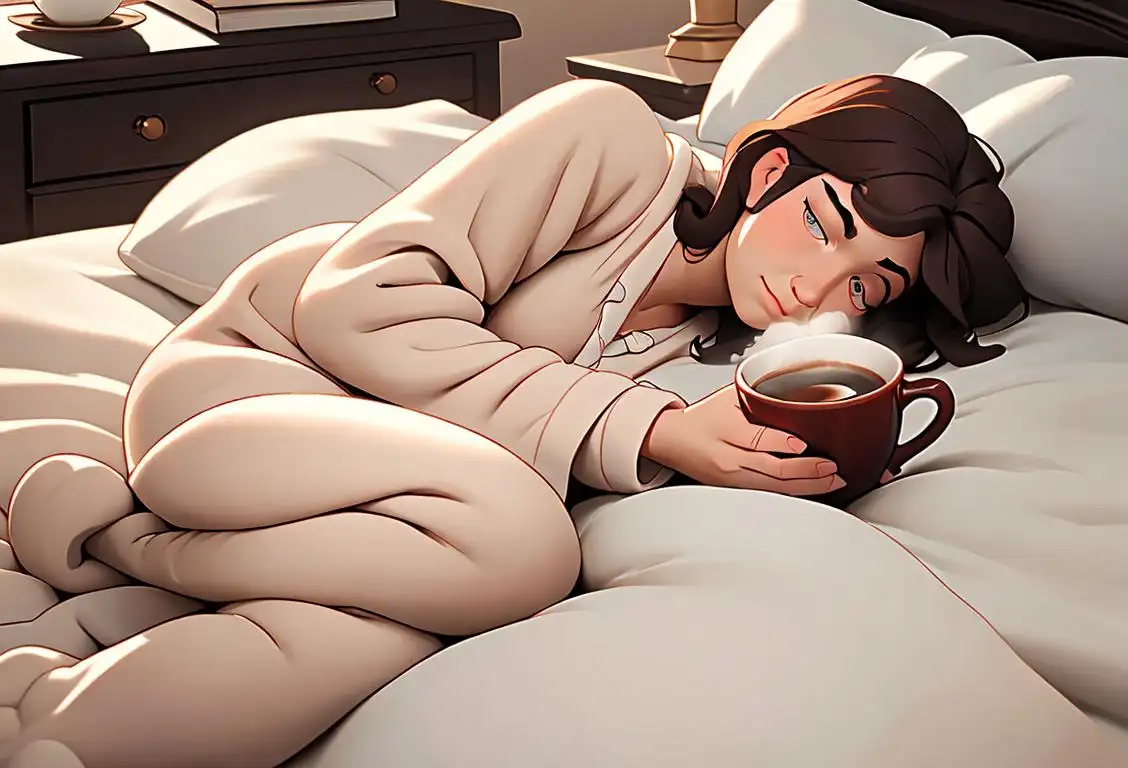 Get your coziest blanket and a pillow just right because it's National Stay in Bed Day! This dozy day sweeps the internet once a year, and if you missed it this time, there's always the next. A completely original excuse to enjoy Sunday's unruly twin on any other day of the week.
When is Stay In Bed Day?
It's national stay in bed day on the 20th November.
When Does National Stay in Bed Day Fall?
According to the metadata from WhatNationalDayIsIt.com, National Stay in Bed Day was mentioned a whopping 778 times online. Grabbing the most attention on November 20, 2016, it's a day where the comfort of your bed is celebrated and thoroughly appreciated.
Snuggling in the Internet History
Delving into the online history of National Stay in Bed Day, it seems to be a cuddly phenomenon that united the internet in a massive, world-wide sleep-in in 2016. Despite a little ambiguity surrounding the exact origins of this comforting day, the day has become an online mainstay.
Why Stay in Bed?
We've all had those mornings where the allure of the warm bed is just too strong to ignore. On National Stay in Bed Day, snuggling becomes a duty, and we're allowed, even encouraged, to indulge in the soft warmth of our quilts. It's a day designed for rest, leisure, and reconnecting with the sacred art of doing absolutely nothing. A perfect chance to catch up on sleep, dive into a captivating book, or enjoy breakfast without leaving your comfortable cocoon.
How to Celebrate?
On National Stay in Bed Day, celebration equals relaxation. Stay in bed all day while exploring the realms of binge-watching your favorite shows, studying cloud formations out of your window, or enjoying your cup of traditional coffee or adventurous matcha in bed. You are limited only by your ability to nestle up and get comfortable.