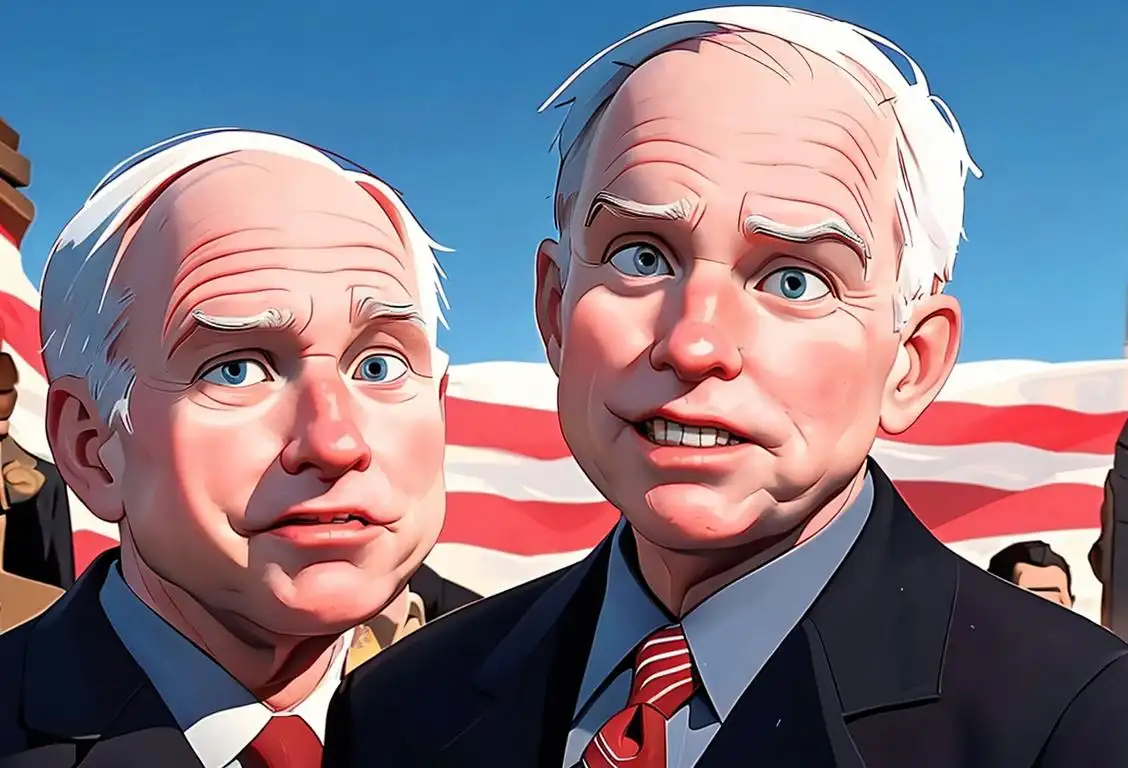 Hey there, history buffs! Get ready to commemorate National John McCain Day, a day dedicated to honoring the life and legacy of an American hero. Whether you're a politics enthusiast or simply admire a true maverick, this is the perfect day to pay tribute to Senator John McCain.
When is John Mccain Day?
It's national john mccain day on the 14th June.
The Internet History of National John McCain Day
On this unique day, we celebrate the life, service, and sacrifice of John McCain, a remarkable figure in American politics.
John McCain, born on August 29, 1936, in the Panama Canal Zone, had an illustrious career that spanned decades. He served as a United States Senator from Arizona for over 30 years, becoming one of the most respected and influential senators in American history.
Throughout his life, McCain displayed a deep commitment to his country, epitomizing the values of honor, courage, and dedication. From his heroic service in the Vietnam War as a Navy pilot to his unwavering commitment to bipartisanship in the Senate, McCain left an indelible mark on the nation.
How National John McCain Day Became an Internet Sensation
The internet played a significant role in popularizing National John McCain Day, allowing people from all over the world to come together and celebrate the legacy of this extraordinary man.
Social media platforms, such as Twitter and Facebook, became virtual hubs for individuals to share their favorite John McCain quotes, stories, and photos. Hashtags like #JohnMcCainDay and #RememberingMcCain trended on these platforms, fostering a sense of community among those who admired McCain's character and leadership.
How to Celebrate National John McCain Day
There are numerous ways you can honor Senator John McCain on this special day:
1. Visit a veterans' memorial to pay your respects and reflect on the sacrifices made by those who served.
2. Engage in meaningful conversations about politics, patriotism, and the importance of public service.
3. Seek bipartisan solutions to the challenges our nation faces, just as McCain did throughout his career.
4. Read one of John McCain's books, such as his memoir 'Faith of My Fathers' or 'The Restless Wave,' and gain valuable insights from his experiences.
5. Support organizations that embody McCain's values and causes, such as veterans' support groups or advocacy organizations promoting bipartisanship and civil discourse.
Did You Know?
Did you know that John McCain was known for his sense of humor? He often used his wit to diffuse tense situations and build bridges across party lines. His ability to laugh at himself and find common ground with others made him a respected and beloved figure in American politics. Truly an inspiration!